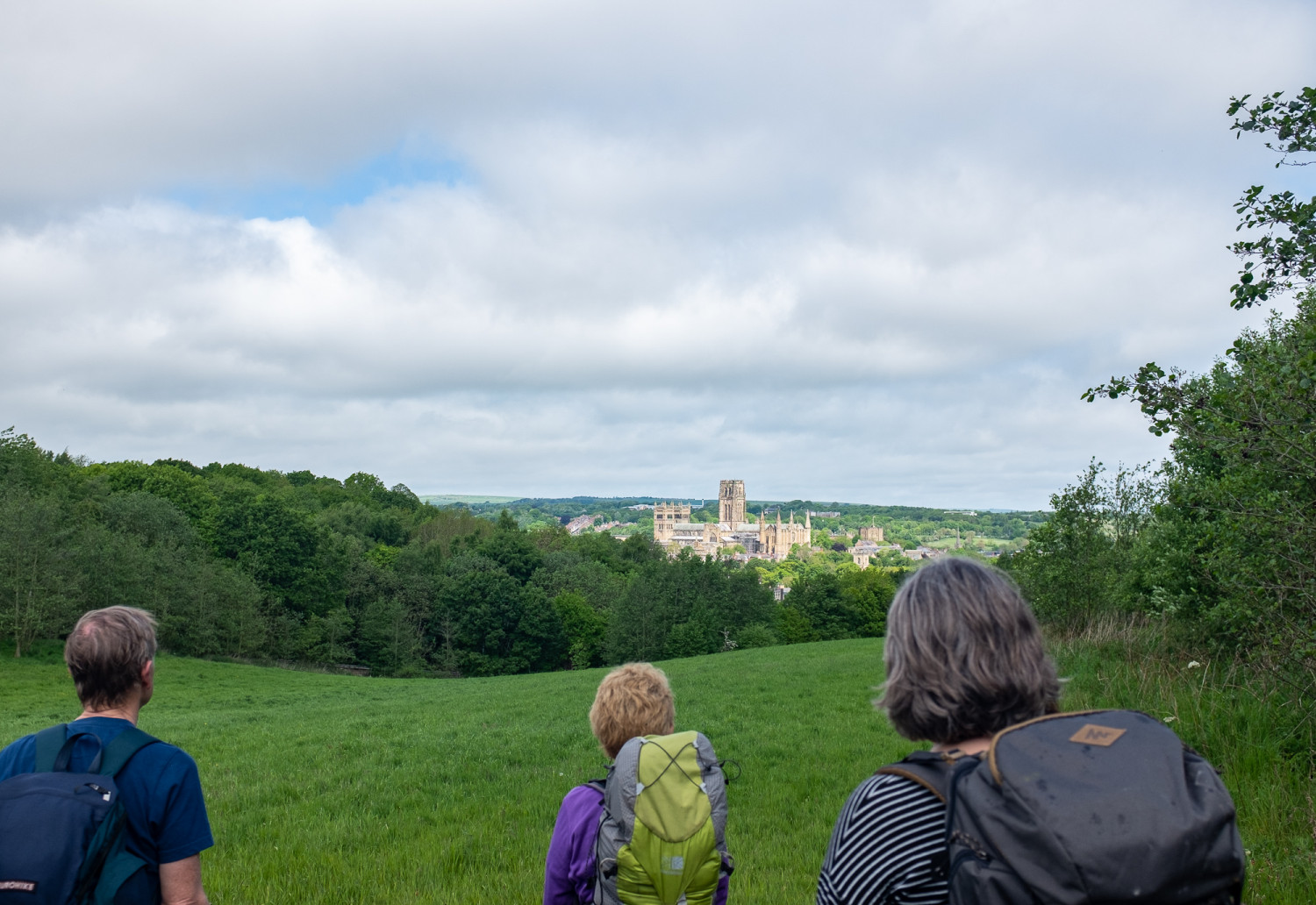 The view of Durham Cathedral from Mount Joy. Credit: British Pilgrimage Trust
The Northern Saints Trails are a set of six permanent waymarked pilgrimage routes in the North East. They include four routes to Durham which were launched by the Bishop of Durham, the Rt Revd Paul Butler in 2021.
The Way of Learning

Jarrow to Durham

The Way of Life

Gainford to Durham

The Way of Light

Heavenfield to Durham

The Way of Love

Hartlepool to Durham
The two other trails like the others can be walked on their own, but also provide options for walkers wishing to journey between Durham and Lindisfarne. They are:
The Angel's Way

Seaton Sluice to Chester-le-Street

The Way of the Sea

Warkworth to Jarrow
Based on ancient pilgrim routes, the Northern Saints Trails position our region as the 'Christian Crossroads of the British Isles' and bring the fascinating stories of the Saints to life.
The six routes reflect the Saint's journeys and their connections with the North East and also recognise the significance of Durham Cathedral as a destination for pilgrims for centuries - from connections with St Cuthbert, who after many journeys in a coffin was finally brought to Durham Cathedral from Lindisfarne by monks in 995, to the Venerable Bede, regarded as one of the greatest Anglo-Saxon scholars whose shrine has lain in the Galilee Chapel at Durham Cathedral since the 14th century.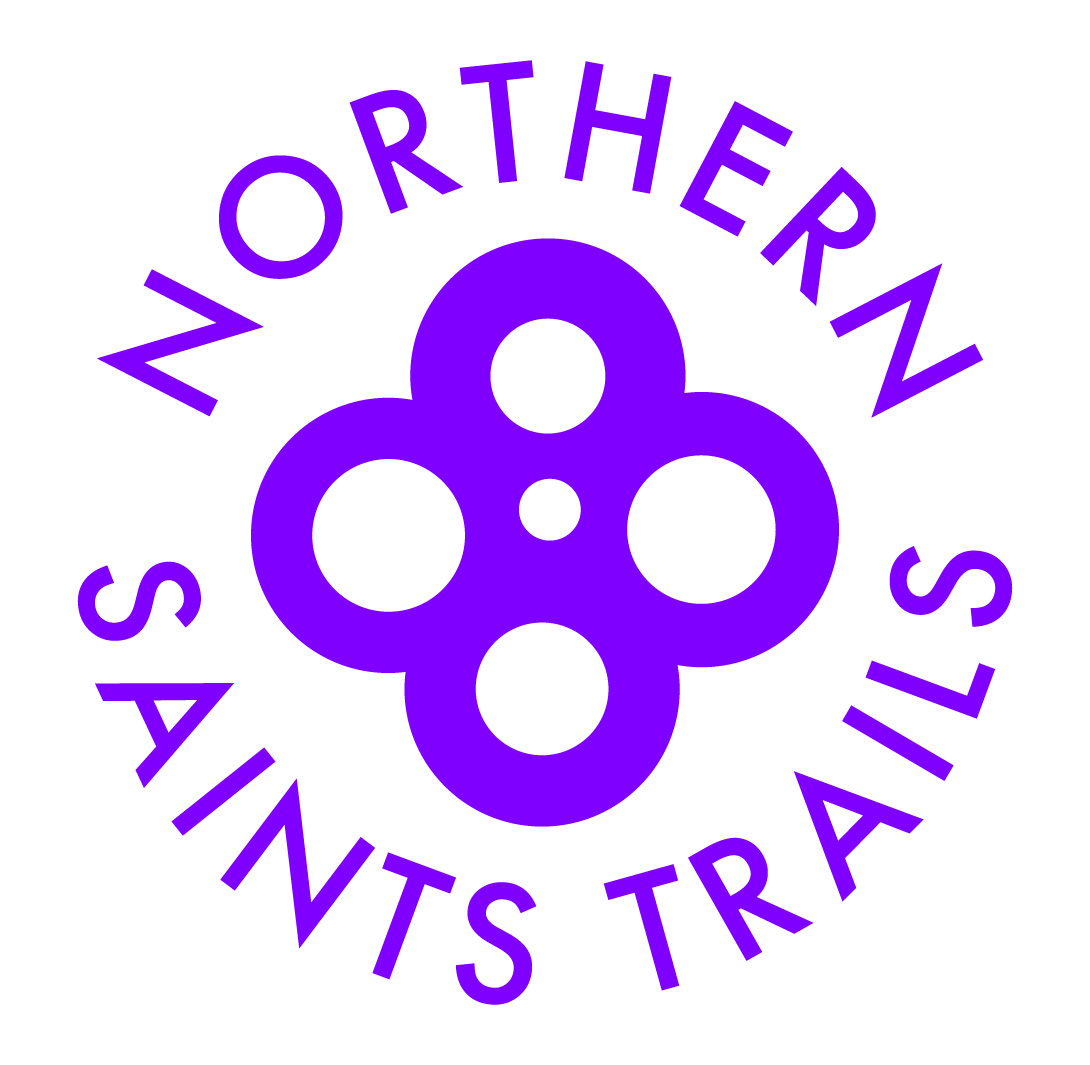 The trails, with route options available for all ages and abilities, are an initiative from Visit County Durham, supported by a number of local partners including the Diocese of Durham and Durham Cathedral.
For in-depth information about each trail, including maps and guidance on where to stay, eat and nearby places to visit, take a look at the official Northern Saints Trail website.
Commendations
"We had a truly wonderful pilgrimage. We did walk from Durham to Escomb and the signage was excellent. The whole journey from Durham to Escomb is through stunning countryside and the walk through Belburn Wood at this time of year rates as one of the best walks I've done."
Caroline Worsfold
"We enjoyed the path very much. I want to express my appreciation for all the work you've done. I hope and pray these paths will increasingly become a blessing to the area and to the people who walk them."
Revd Elizabeth Bland
"I think the Northern Saints Trails are a tremendous achievement and full of interest and possibility."
Revd Gillian Maude
"I'm always grateful when the programme is received so positively. It was a real pleasure to work with you all and I hope you continue to get a great response to the Northern Saints Trails. I'm sure they are something that will grow and grow in popularity and will be there for many years to come."
Charlotte Hindle, Producer, Songs of Praise
Additional information and resources
British Pilgrimage Trust - an online guide to the Northern Saints Trail
The Saints go marching on - an article about The Way of Light from The Guardian