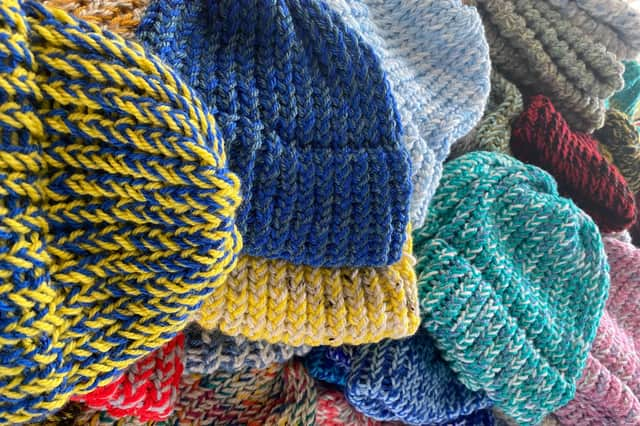 Photo: Revd Lesley Jones
The Parish of Simonside – and Jarrow's Knit and Craft group – produced the hats for Practical Compassion for Destitute Children, a faith-based charity that works with children in Palestine.
The charity helps support children through funding towards their schooling, prayer support and practical help, such as donating clothing.
Revd Lesley Jones, Rector of the Parish of Jarrow and Simonside, said: "We heard about the charity's work, and how they needed small hats for mother's struggling to keep their babies and young children warm.
"True to form, our generous knitters stepped up and within a few weeks produced 100 small hats."
To find out more about the group, they meet every Tuesday, 2pm – 4pm at St Peter's Church, York Avenue, Jarrow. You can also call the Parish Office on 0191 489 1925.
The church will also welcome CODEX – a video and sound installation exploring the Lindisfarne Gospels – later this month. To learn more, please click here.