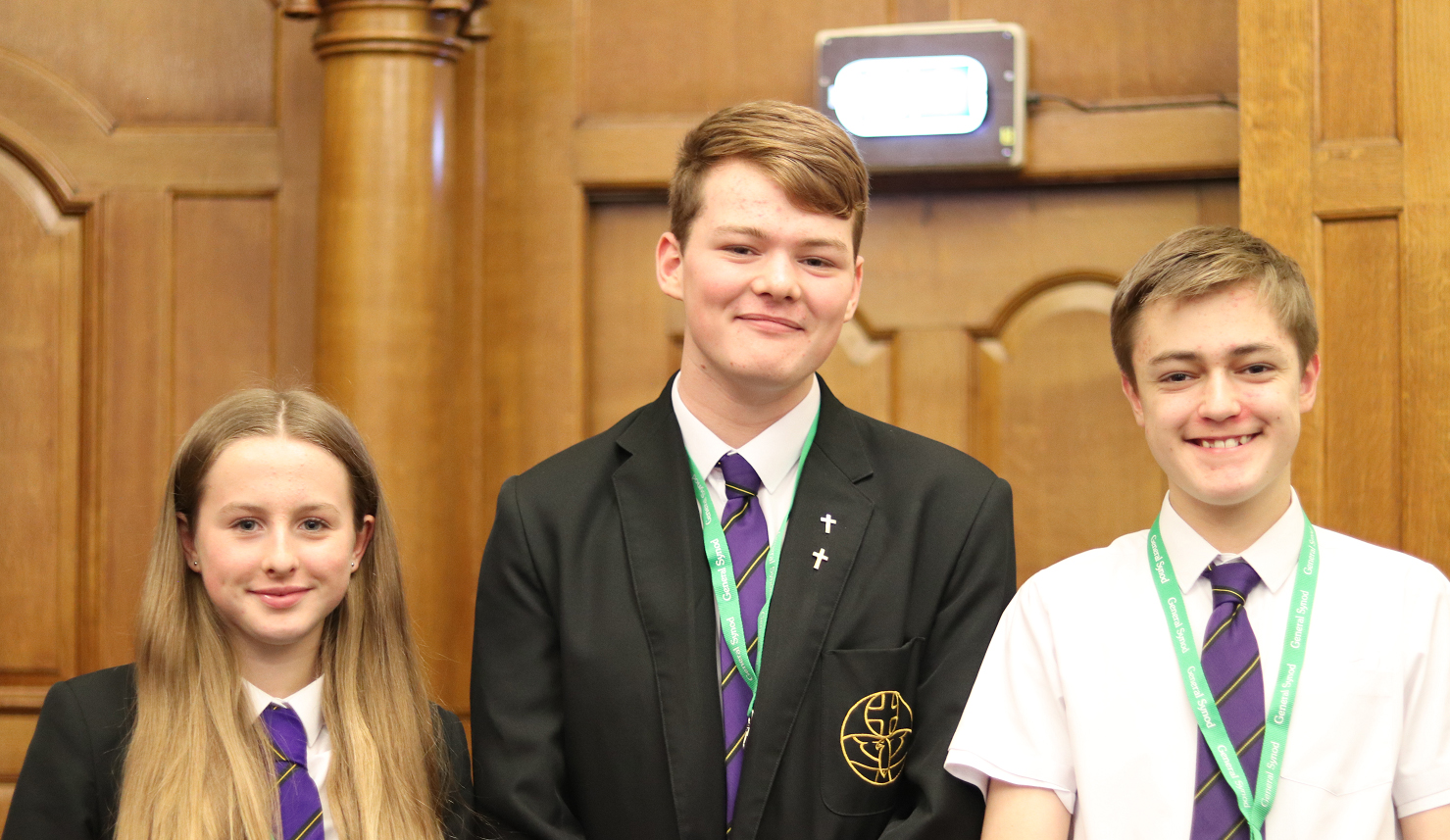 (Left to right) Emily Cassap, Jack Robinson and Andrew Lusby
Students from Venerable Bede CE Academy in Sunderland were invited to speak at this year's General Synod, as the Church of England's Vision and Strategy for the 2020s aims to make church accessible for every generation.
Y10 pupils Andrew Lusby, Emily Cassap and Jack Robinson journeyed down to Church House, Westminster as one of six schools invited to speak, representing the North East.
RE Ambassadors for the school, these students were invited to advise on the church's diversification, hoping to cater for the younger generations. They also spoke on the Skills White Paper.
David Johnson, Head of RE at Venerable Bede, said: "It was brilliant to represent the North of England at a National Conference.
"The pupils who were involved were amazing – a credit to the school."
The Most Revd Steven Cottrell, Archbishop of York, ate with the Venerable Bede students at lunch.