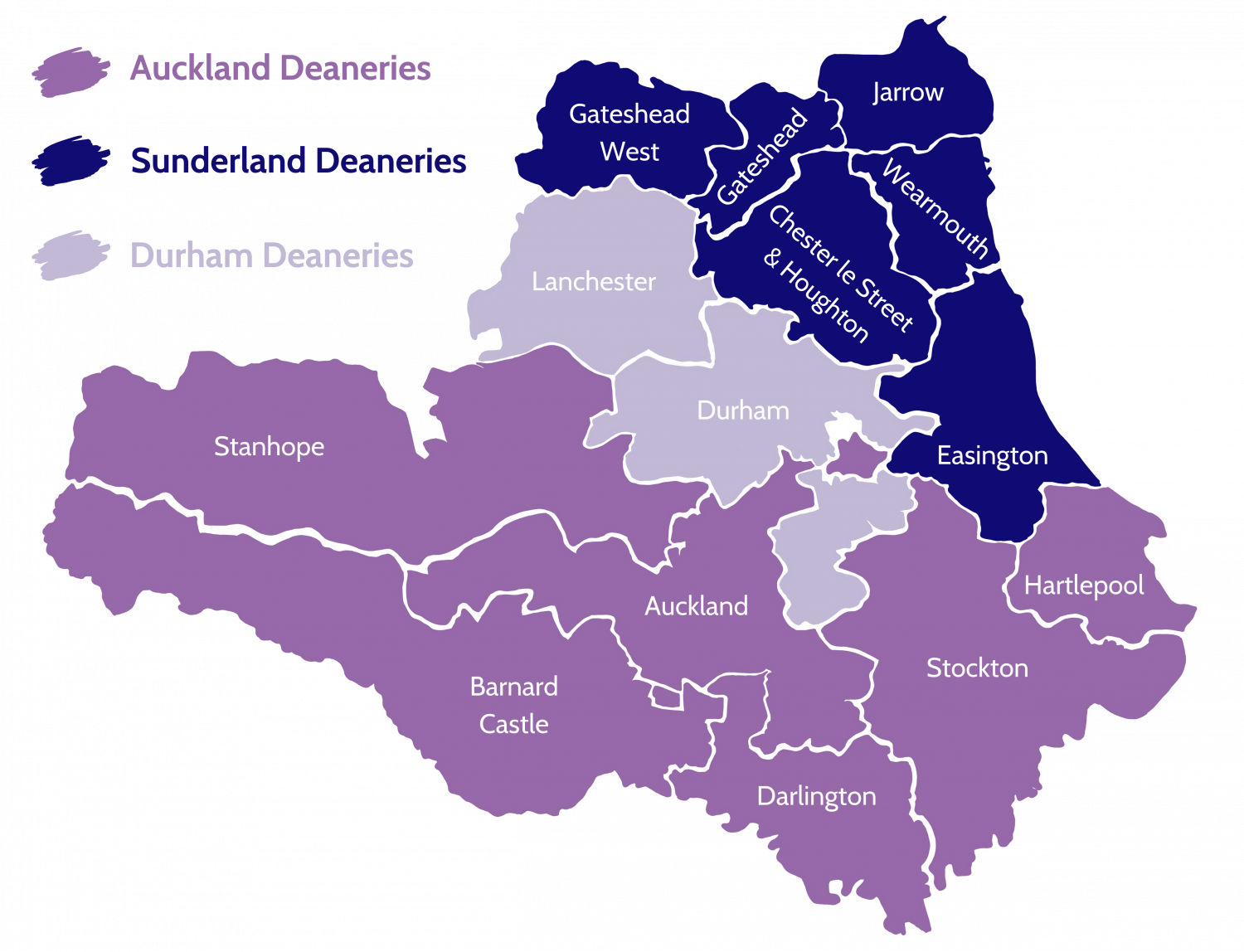 The Diocese of Durham covers a geographical area of 2,530 square kilometres in the North East of England and the churches within that space serve a population of nearly 1.5 million people.
You can see its place among the 41 other dioceses of the national Church of England on this map.
There are 234 licensed clergy, 49 Readers, 417 Churchwardens, 209 Parochial Church Councils (PCCs) and countless faithful volunteers providing loving service through mission and ministry across the Diocese of Durham.
As well as all the worshipping communities, there are 57 schools (primary and secondary) 57 headteachers, supported by 2,000 school teachers and other staff who are educating around 17,000 school children across the diocesan area.
Our worshipping communities are organised into three smaller regions called Archdeaconries, each with a regional name:
Auckland
Durham
Sunderland
The churches within each of these Archdeaconries have an Archdeacon overseeing and supporting their work.
The Archdeaconries are segmented into 14 smaller areas called Deaneries.
Within all the Deaneries are 209 Parishes. Some of those parishes are partnered or grouped into joint parish teams called Benefices - there are 150 of these groupings.
Click here for a more detailed map.