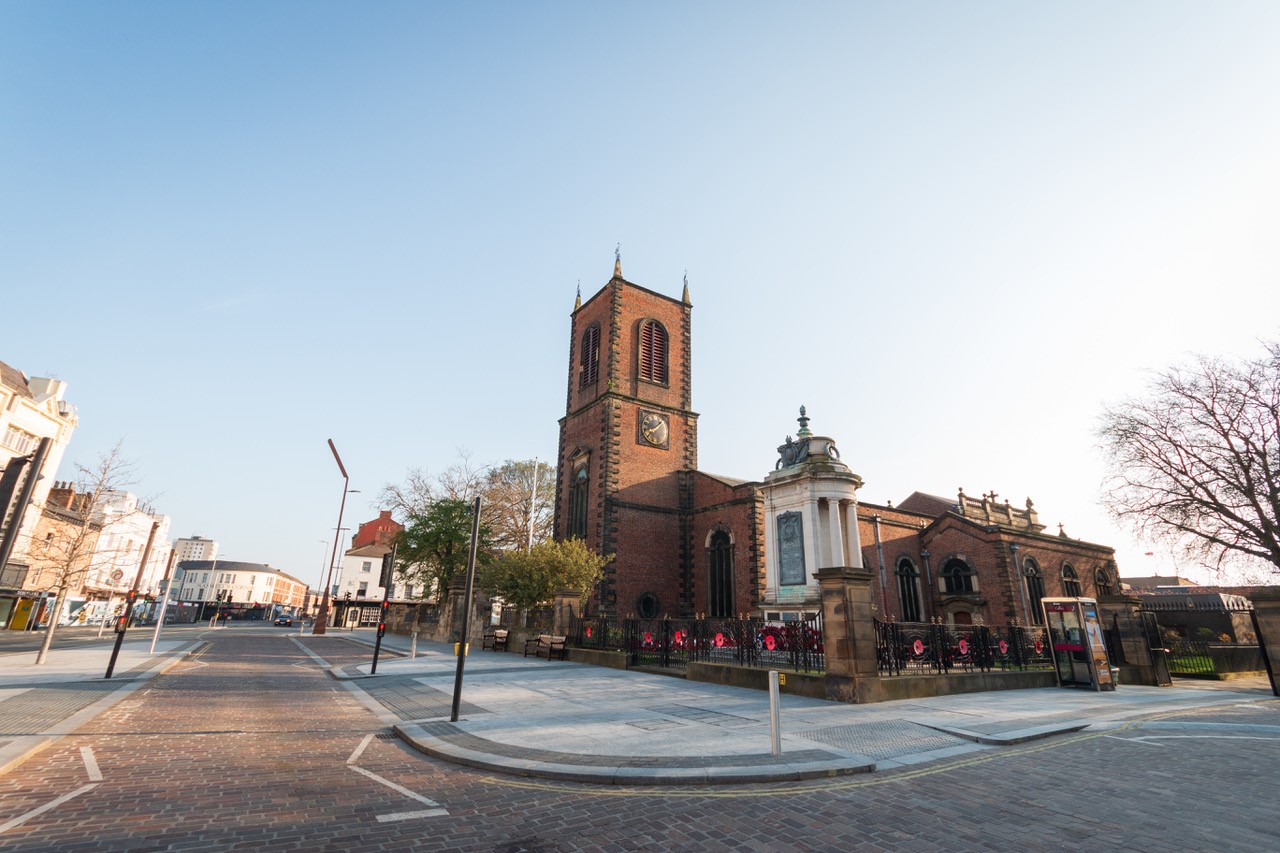 A special service to remember and give thanks for loved ones lost, particularly during the last two years, will take place this month in Stockton.
The service at Stockton Parish Church at 6pm on 12 December will be attended by the Vice Lord-Lieutenant of County Durham, Michael Poole and the Mayor of Stockton-on-Tees, Councillor Kevin Faulks.
For anyone attending the service, there will be the opportunity to light a candle, and the names of those being remembered will be read out and added to the Christmas tree where they will stay throughout the season.
There will also be some familiar Christmas carols sung and prayer for God's comfort and help. The church will ask for masks to be worn while singing.
The Revd Mark Miller, Vicar at Stockton Parish Church, said: "Dealing with the memories of a lost loved one can be difficult during the festive season, and we want to welcome those seeking a place of remembrance this Christmas.
"It's important that during the holiday season people remember they're not on their own, and that God's loving embrace will give them the strength and courage to continue.
"We promise an area of remembrance, prayer and reflection, lighting a candle to honour the memory of friends and family we've lost.
Her Majesty's Lord-Lieutenant of County Durham Sue Snowdown said: "Over the past two years our communities have come together in ways that would have been thought inconceivable in our lifetime. We have witnessed wonderful examples of community spirit, people showing support and kindness to neighbours and strangers.
"But there has also been much sadness, many have lost family and friends and this special service gives an opportunity to reflect, remember and give thanks."
Mayor of Stockton-on-Tees Councillor Kevin Faulks said: "Christmas is a time to celebrate with loved ones, but it will also be a difficult time for families who have lost someone, particularly during the pandemic. Sadly, many of us were unable to say a real goodbye or comfort our family, friends and colleagues in their grief during this time.
"This special memorial service will hopefully give people an opportunity to reflect on their loss and celebrate the lives of their special people no longer here."
Doors will open at 5.30pm, and the service will be finished by 7pm.
To ensure your place at the service, booking is highly advised. You can book your place at https://spc.churchsuite.co.uk/events/0l0qdmad
You can also view all the Christmas services taking place at Stockton Parish Church at https://www.stocktonparishchurch.org.uk/christmas.html
If you have any questions regarding the Candlelit Memorial Service, please contact Stockton Parish Church at office@stocktonparishchurch.org.uk or on 01642 611734.