After a delay of two years due to Covid, St James' Church is delighted that the Dean and Chapter of Durham Cathedral have kindly agreed to lend them the Hamsterley Paten.
The oldest piece of church plate in the Cathedral's possession, the Paten will soon celebrate its 500th Anniversary (strictly now its 502nd Anniversary).
It will be arriving in St James' Church on Friday 6 May. Members of the Friends of St James are invited to a private viewing in the church at 7pm that evening.
The Paten will be on display at the centre of a small exhibition. Refreshments, including wine and local cheeses, will be provided; to be accompanied by a short talk on its history.
On Saturday 7 May, the church will be open from 11am to 4pm to anyone wishing to view the Paten and exhibition. On Sunday 8 May the Dean of Durham will be officiating at a special sung Communion Service in St James' to celebrate the anniversary, involving music from all five centuries of its history, including a piece composed specially for the occasion.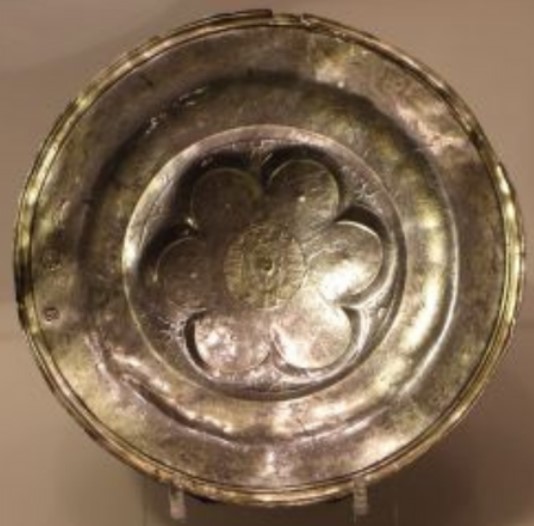 The Very Revd Andrew Tremlett, Dean of Durham said: "I am delighted that St James' Church, Hamsterley will be celebrating the 500th Anniversary of the Hamsterley Paten in a weekend of events that bring the community together, and support The Friends of St James' Church.
"The story of the Paten, which could have been lost to the region, connects Hamsterley not only with its history before the Reformation but also with its present-day community.
"As a Cathedral, we are so thrilled to be part of this story today and look forward immensely to the celebrations in May."
Following the service there will be drinks and lunch in the Village Hall at 12.15pm - 12.45pm, to which all are welcome.
Please could you contact the church, with numbers, if you are able to join us for lunch, by emailing hello@fosj.co.uk
If you are interested in attending the Friday 6 May event, and you're not a member, why not become one? Please email hello@fosj.co.uk for more information.