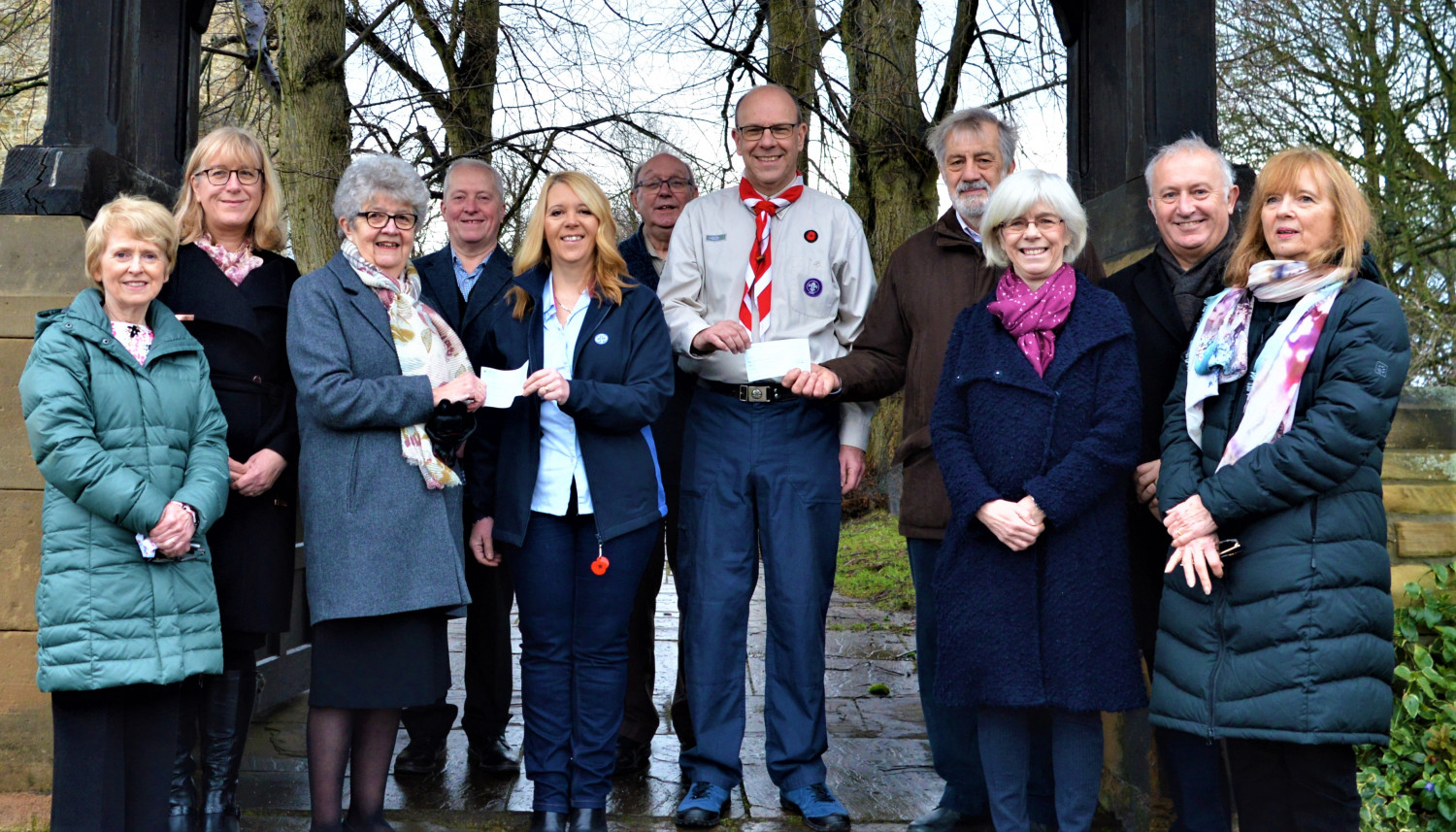 The 1st Sedgefield Scouting and Guiding groups have each been presented with cheques for £650.
This is due to the generosity and donations of visitors to the 2021 Christmas Tree Festival, hosted in Saint Edmund's Church.
Treefest saw former ITN Newscaster Pam Royle travel to the church to judge 33 trees, decorated by local businesses and organisations.
The presentations were made last weekend to Andrew Guppy (Scouts) and Julie Towler (Guides) and were watched by members of the team who organised the highly-successful Treefest event: Brenda Moore, Brian Mutch, Julia and Chris Rowsby, Terri Larcombe, Julie and David Latheron, Michael King and Rachel Stephenson.
Chris Rowsby, Treasurer of St Edmund's Church and a member of the organising committee, said: "We are delighted to have been able to help two very deserving local groups.

"We look forward to supporting other community organisations in two years' time, when we are planning another Christmas tree festival."