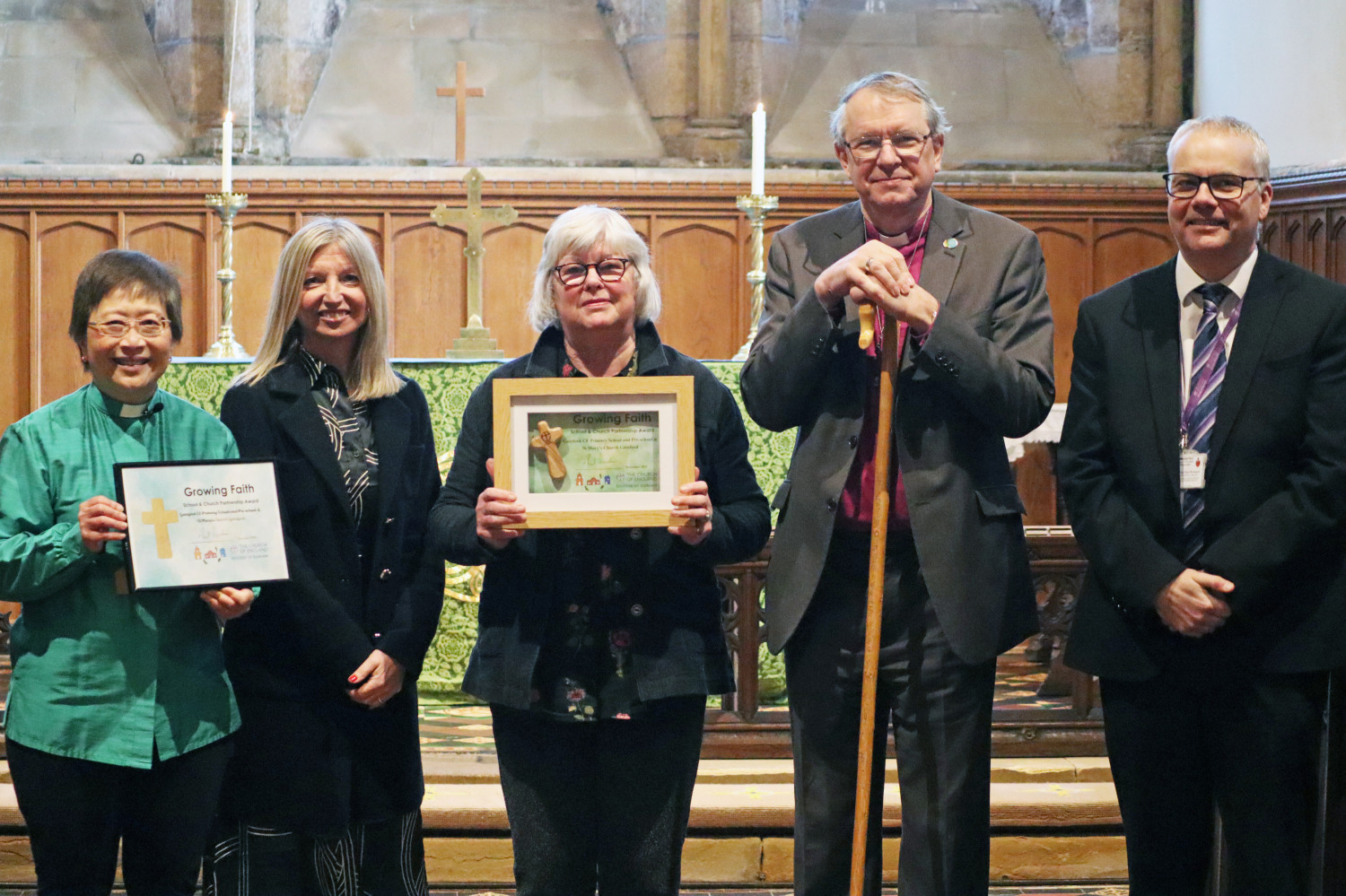 Gainford Church of England Primary and Preschool is celebrating after it became the first in the Diocese to achieve a very special accolade.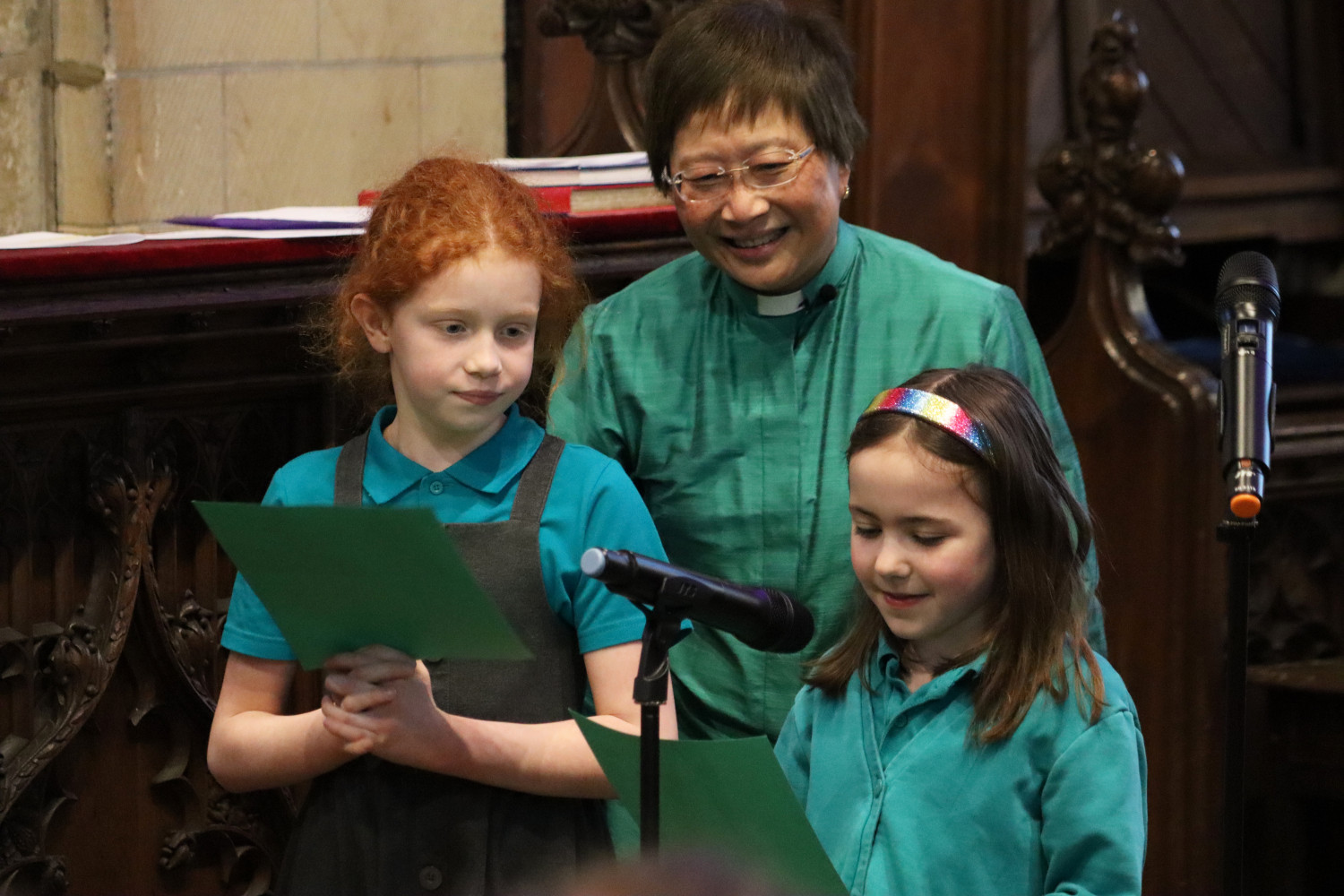 Together with The Parish Church of St Mary, Gainford, the school in Teesdale has received the Growing Faith Foundation Partnership Award.
Growing Faith is the national Church movement that exists to put children, young people and families at the heart of all mission and ministry. The award recognises Gainford's efforts in developing partnerships between home, school and church for the benefit of children, their families and the wider community.
There was a day of celebration on Monday 13 February which included a Service of Thanksgiving at St Mary's Church, which was attended by the Bishop of Durham, the Rt Revd Paul Butler and Diocesan Director of Education, Canon Paul Rickeard.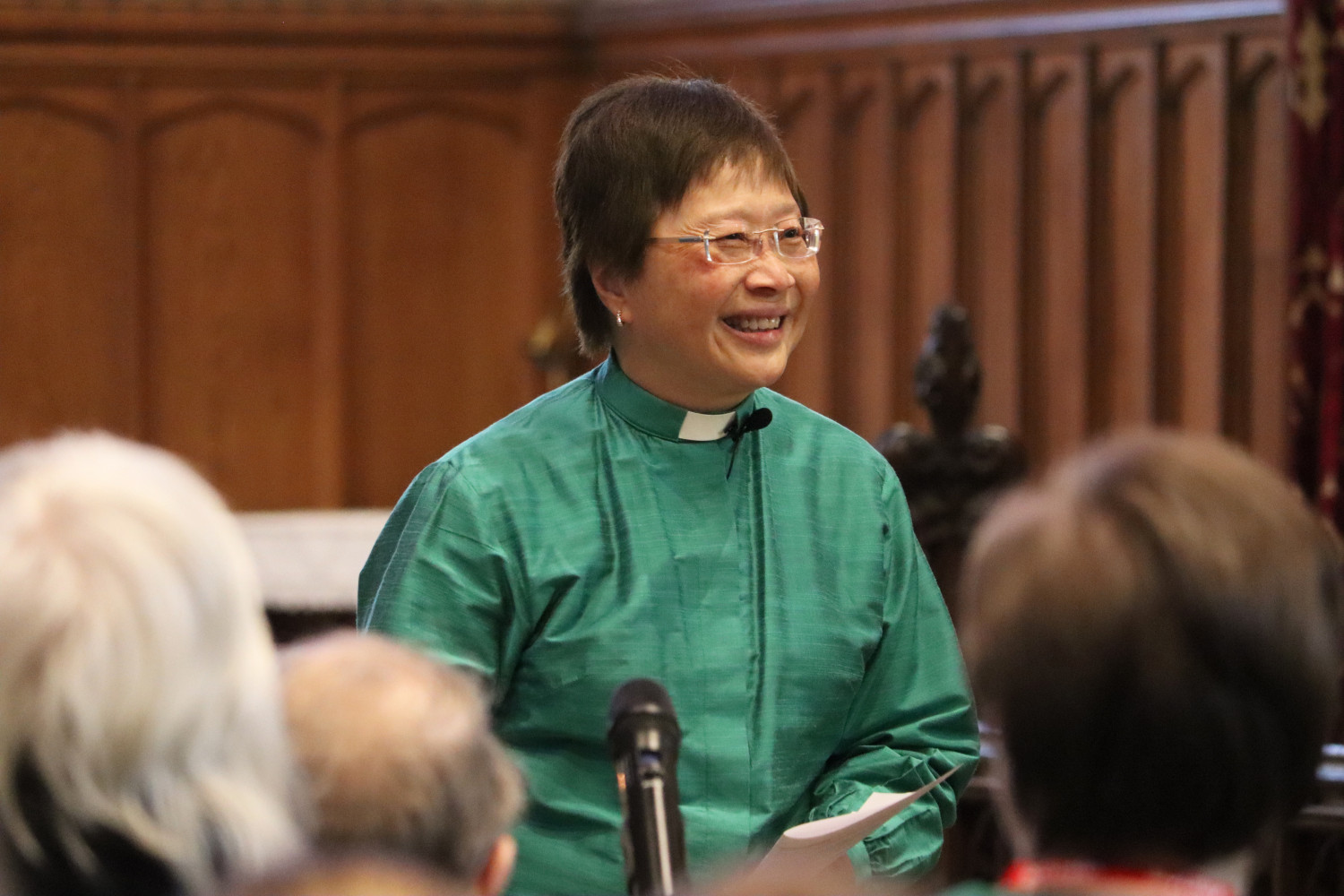 Local vicar, the Revd Canon Eileen Harrop, and Gainford headteacher Chris Riley, who have together played a key role in the Growing Faith initiative, hosted the service.
Chris said the project had led to the formation of community schemes and projects, which included sending vital resources to Ukraine, and supporting local and regional food banks. Governors, grandparents and parishioners have participated in another successful initiative , 'Open the Book' where they visited school to bring Bible stories to life - they even recorded them online during the pandemic.
Other endeavours had included a Bible-themed baking event, while children even ironed foil crisp packets together to make much-needed blankets for the regional charity Emmaus North East, which assists the homeless.
Gainford was the first in the Way of Life Schools' Pilgrimage to set off on the Lindisfarne Gospels Pilgrimage, while prayer spaces have been created in the church, in school and outdoors in the parish.
Messy Church was introduced, which has seen family congregations grow in size.
Chris said: "We are delighted to receive the award and it is a great cause for celebration. Since we started working with the Growing Faith Foundation five years ago, this has brought benefits to our school families , the church and the wider community. It has been a fantastic experience."
Chris praised the input of the Growing Faith Foundation and said the project had brought many benefits. She also said that Claire Mead, the church's Children ,Young People and Families Missioner, and Catherine Simpson, Diocesean Growing Faith Project Lead, had played key roles in supporting these partnerships to grow from strength to strength.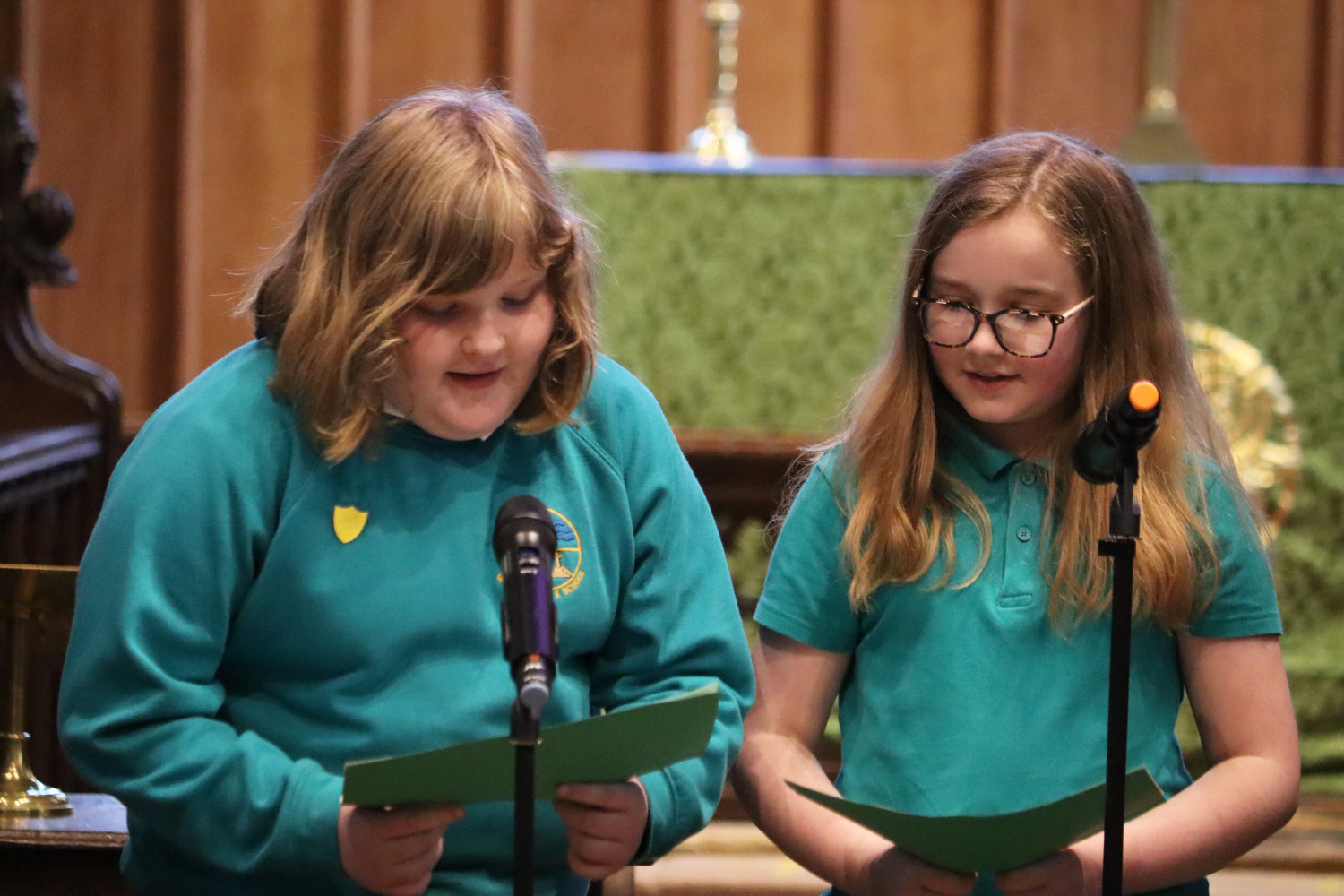 Chris said: "Claire Mead is a wonderful Missioner, supporting and strengthening our partnership between school, home and church. She has helped us to develop our pupils as worship leaders and has delivered a successful mini disciples club offering further opportunities for children to learn about faith in action."
"The Growing Faith initiative helps us to better understand and live our Christian values. It promotes personal development, leadership skills and makes the pupils aware of the Christian responsibility to address social issues. The partnership between school, household and church has enriched what we do as a school."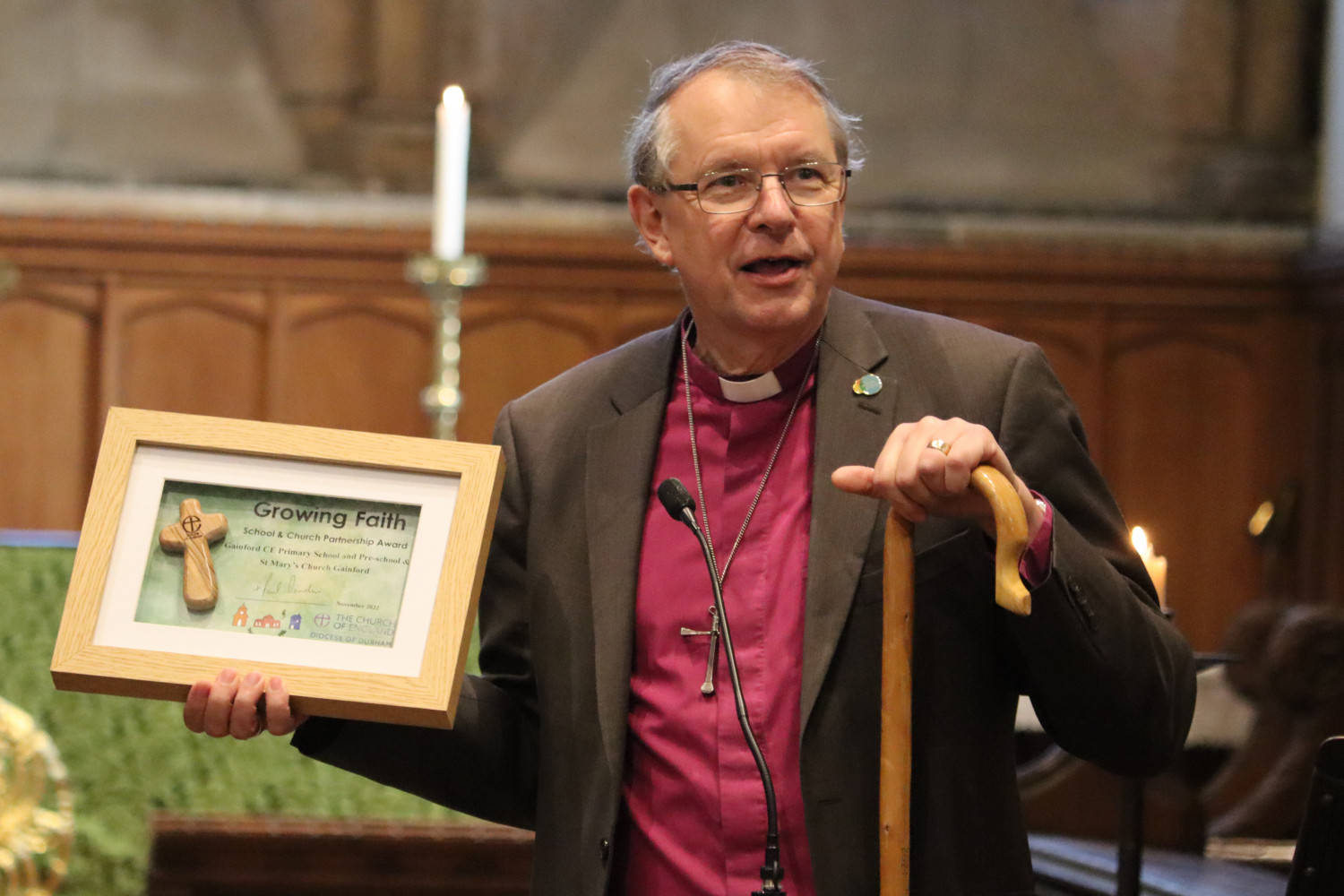 The Rt Revd Paul Butler, Bishop of Durham, said: "What Gainford school and St Mary's Church have done working together is fantastic. One of the things we always have to remember is that growing faith is about church, household and schools working together, because this is how all of us grow in faith. It is not just about children growing in faith it's about the whole family, the adults, the parents and the grandparents all growing in faith together – the community discovering together as well. It is brilliant that Gainford have done what they have done and I know that they will keep going at it. I hope that many other schools and churches and homes will work together in the future."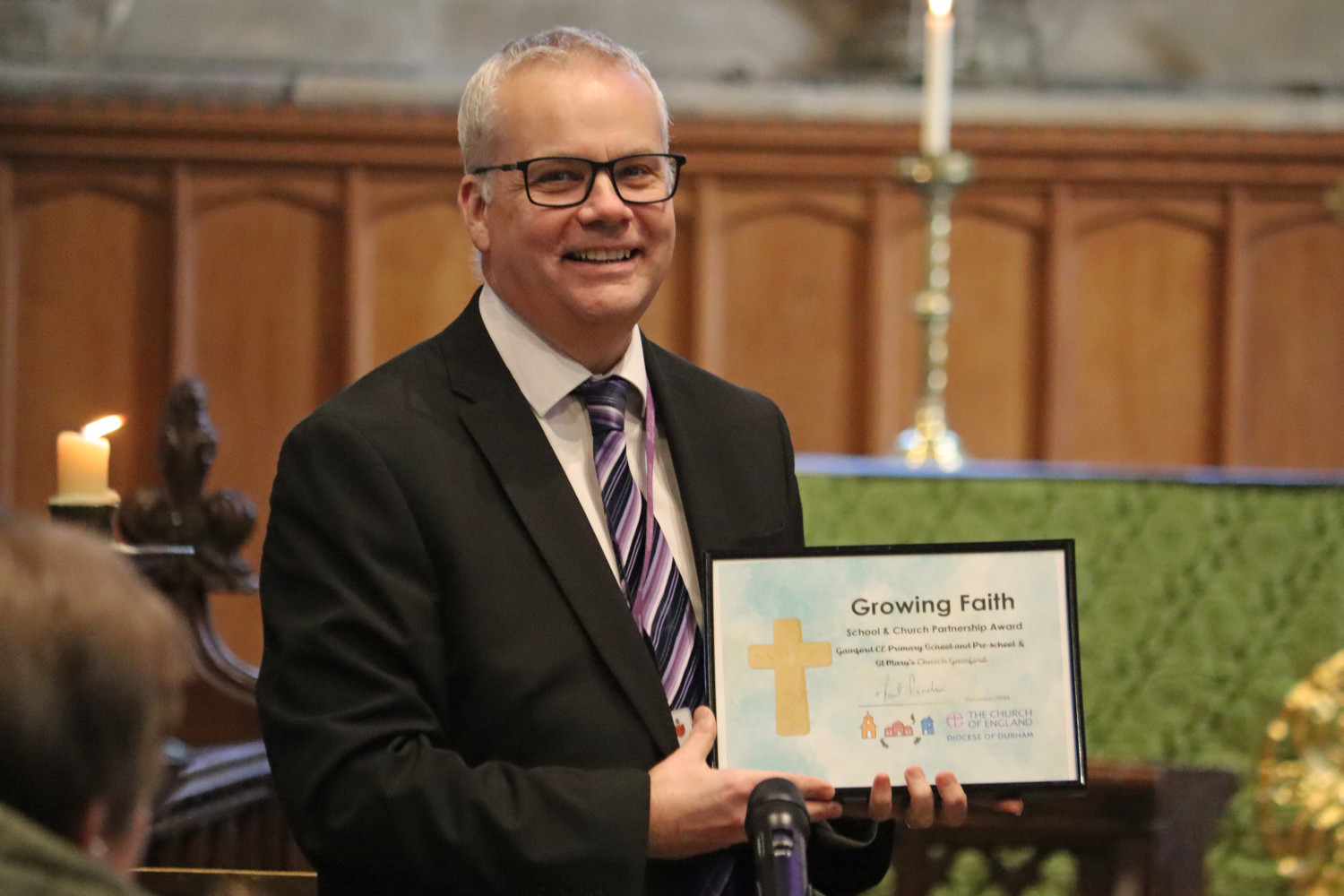 Diocesan Director of Education, Canon Paul Rickeard said: "It has been brilliant to be here with the children and the parish from Gainford and St Mary's. It really is fantastic hearing about what they have achieved with the Growing Faith project and I think it is a really exciting time for parish, home and church. They have come together and worked so hard to achieve so much. There is something about being a small rural community where everyone has the same goal and the same aspirations to flourish together and to grow together."
The children thoroughly enjoyed the service.
Angus said: "Singing was just the best . We sang My Lighthouse and the Bishop joined in with the actions and do you know he was quite good!"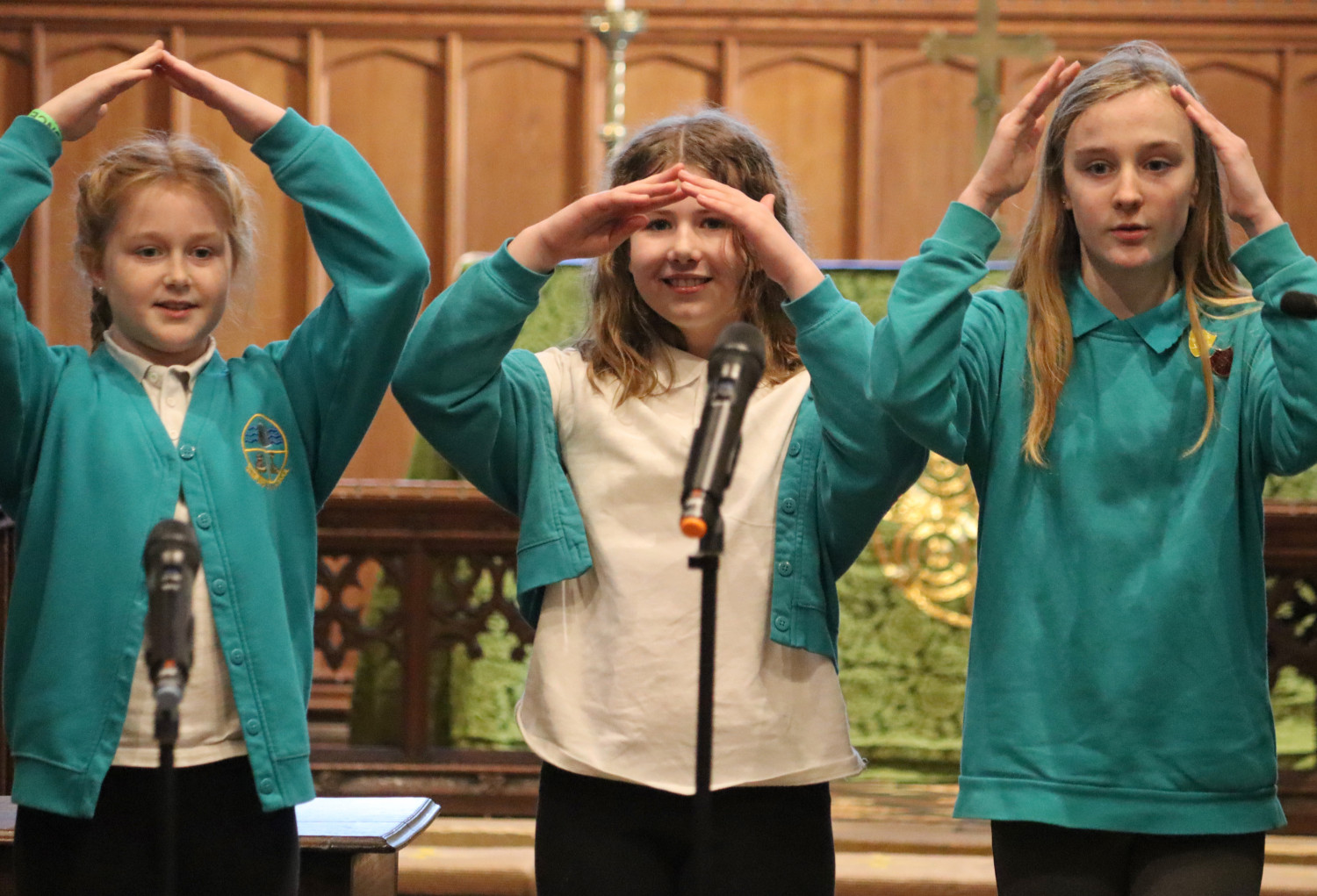 Emelia said: "I enjoyed writing a prayer for the service and reading it to everyone in church; it felt special."
Emily said: "I am involved with Mini Disciples. It's really good. It helps me to flourish here. We play really good games and we win things, but the best thing about mini disciples is listening to some of the Bible stories. I am also part of Worship Leaders and at church we all got together and made a celebration about how our school, church and home work really well together."
One parent said: "The children, church and home all work hand in hand to help the children of Gainford flourish. The children act as worship leaders and join in with Mini Disciples The School Council has also flourished this year. The children really know the Christian values and ethos and they work hand in hand with Claire Mead in developing new practices of learning and passing on their faith to others in their families and the wider community."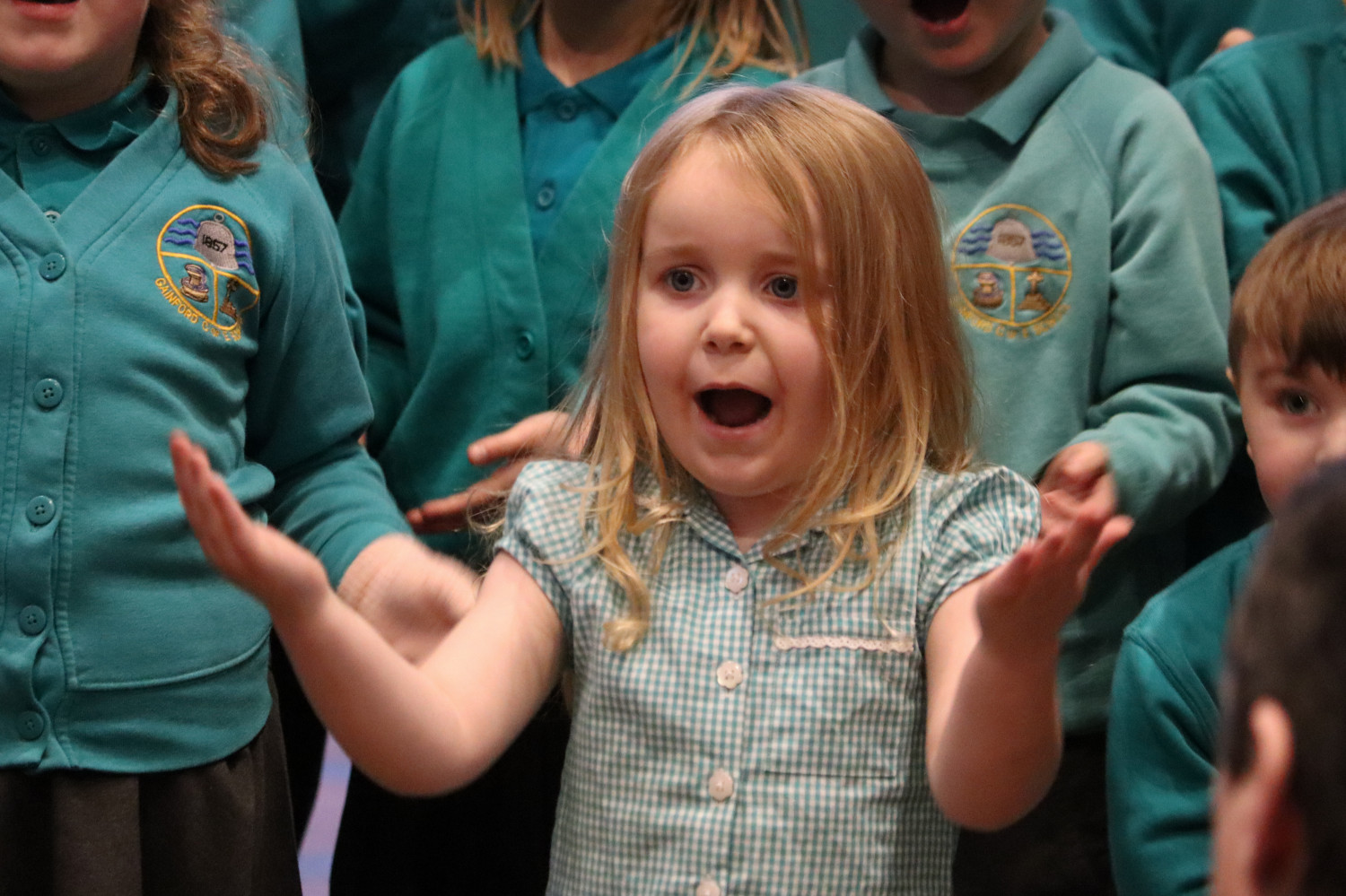 The Thanksgiving Service was followed by a celebration of partnership working in school. Children and staff were excited to showcase all of the projects and initiatives they had been involved in. Many of the school's partners and school families came along to the event.
Lydiah said," I was really pleased to show people the prayers spaces we had made and also to explain all about our prayer tree in our school hall . It felt special to have Bishop Paul looking at all of our work"
Joseph commented ," It made me feel proud to show the visitors everything that we had done and learnt in the Worship Leaders' group ."
School and church are now looking forward to sharing their good practice with others.