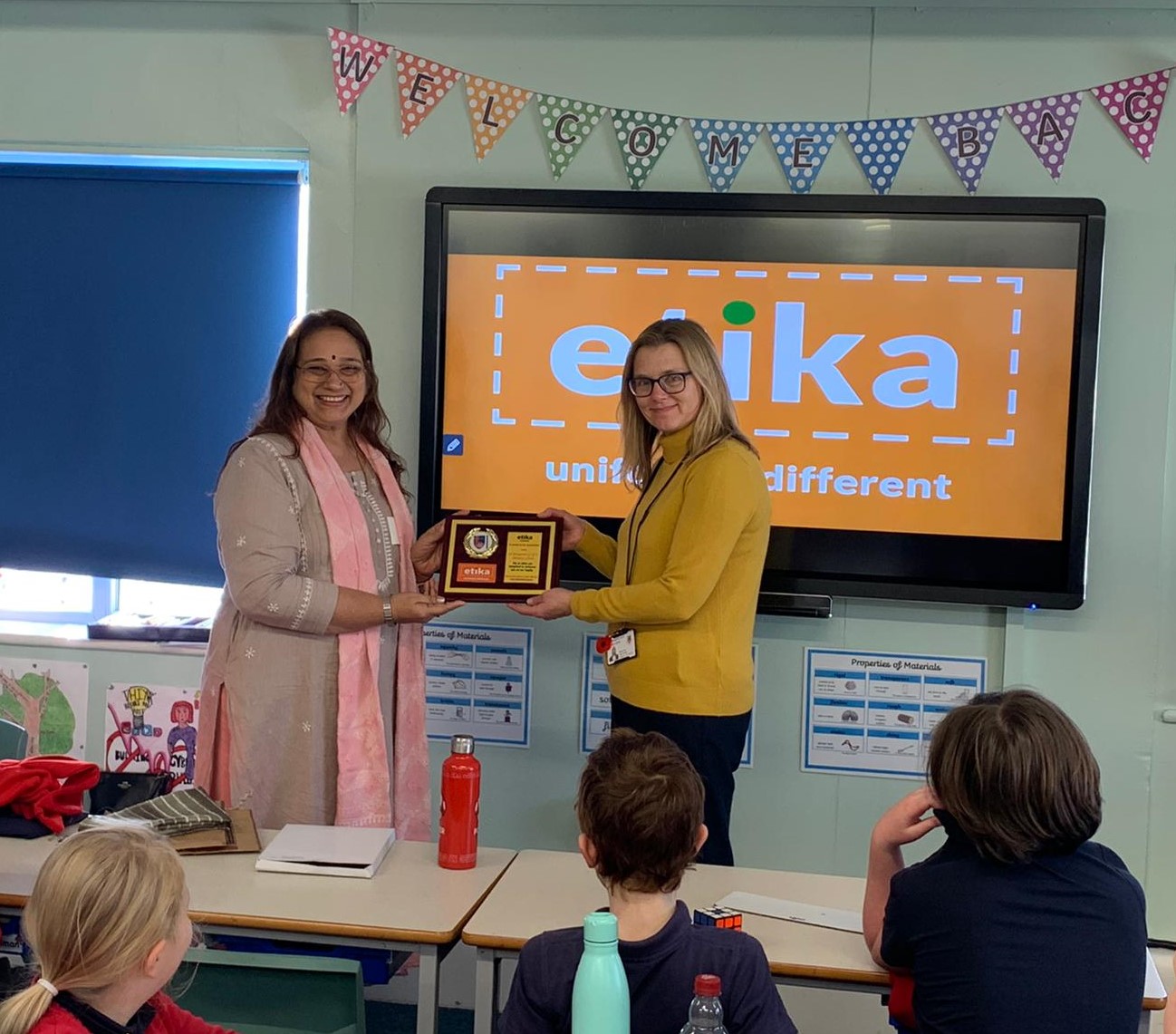 Indian businesswoman Padma Kapoor, co-founder of etika, a supplier of ethically sourced school uniforms, visited St Margaret's Church of England primary school last week.
Launched in 2019, etika now supplies ethically sourced uniforms to 15 primary schools in Durham and has another 5 schools ready to come on board in 2022. Their message to schools is simple, to consider giving parents an ethical option when purchasing schools uniforms. This message has also been endorsed by The Right Revd Paul Butler, Bishop of Durham, who has said: "We all want our children to grow up seeking a more just world".
In addition to manufacturing school uniforms, at her factory in India Padma does tremendous work supporting vulnerable adults and children on the streets of Mumbai. On her 'business' visit to the UK, Padma took time out to share with children of St Margaret's stories of life in India, her charitable work and the importance of being ethical and environmentally sustainable.
Helen Tait, Headteacher at St Margaret's, said: "We were delighted to welcome Padma and the etika team into school. Our Year 5 children enjoyed learning how the company produce school uniform in an ethical and sustainable manner.
"The children were shocked to hear how many plastic bags are used to package school uniform each year across the country and loved the alternative reusable fabric bags that etika have come up with.
"Padma's interesting stories about life in India showed the children that everyone's actions, no matter how small, can make a difference to the environment and the lives of others."
As an organisation etika ensure that their workers in India are treated fairly and operate in safe working conditions, pay at least 30% above the minimum wage, provide a 48-hour delivery service and donate back 3% of income to schools.