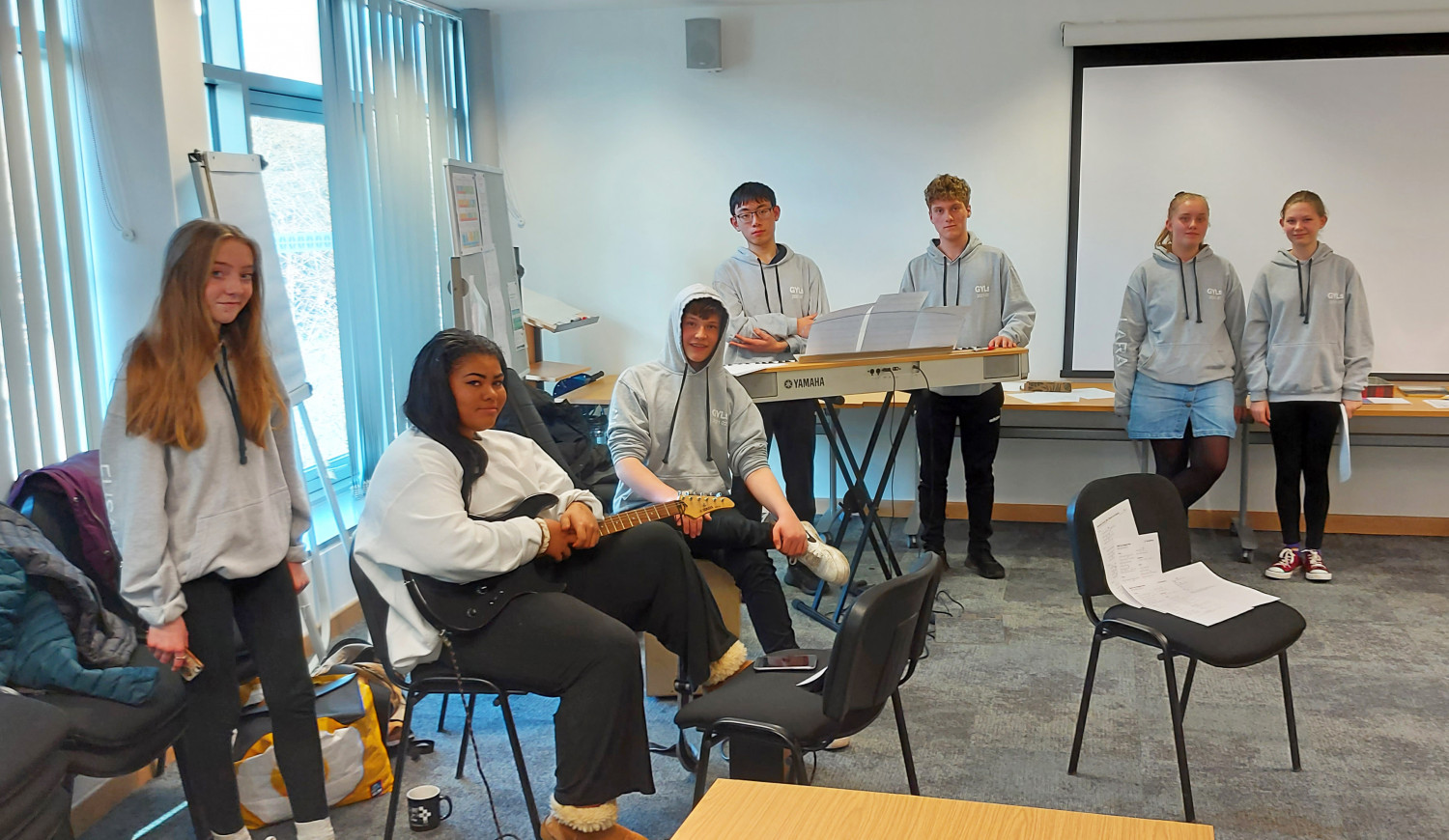 The weekend saw some of the young leaders form a band, in preparation for the next Pulse event
The 2022 Growing Young Leaders cohort celebrated one of their final events last weekend, with a short residential at Cuthbert House.
The residential - which encouraged young people to socialise, work together and pray - welcomed the Ten10 Bus Project, with Neil McDonald from Oxclose Church, who led the group in a Friday evening session.
The young leaders spent time thinking and praying about the situation in Ukraine, with everyone writing prayers for those in need.
The group were also encouraged to consider how they could be Christian in school/college, alongside making use of the bus's gaming facilities!
As part of the course each young person has to demonstrate leadership skills in a local context, so Saturday morning saw each member discuss their community projects.
The range of projects varied; some in a church context, some in school and others teaching and volunteering in the local community.
Any Harris, Diocesan Leader of Youth Mission and Ministry, said: "Well done to all the young people involved. It is wonderful to see so many growing in confidence, in faith and in their friendships."
The course will finish in April, with a presentation from the Right Revd Paul Butler, Bishop of Durham.