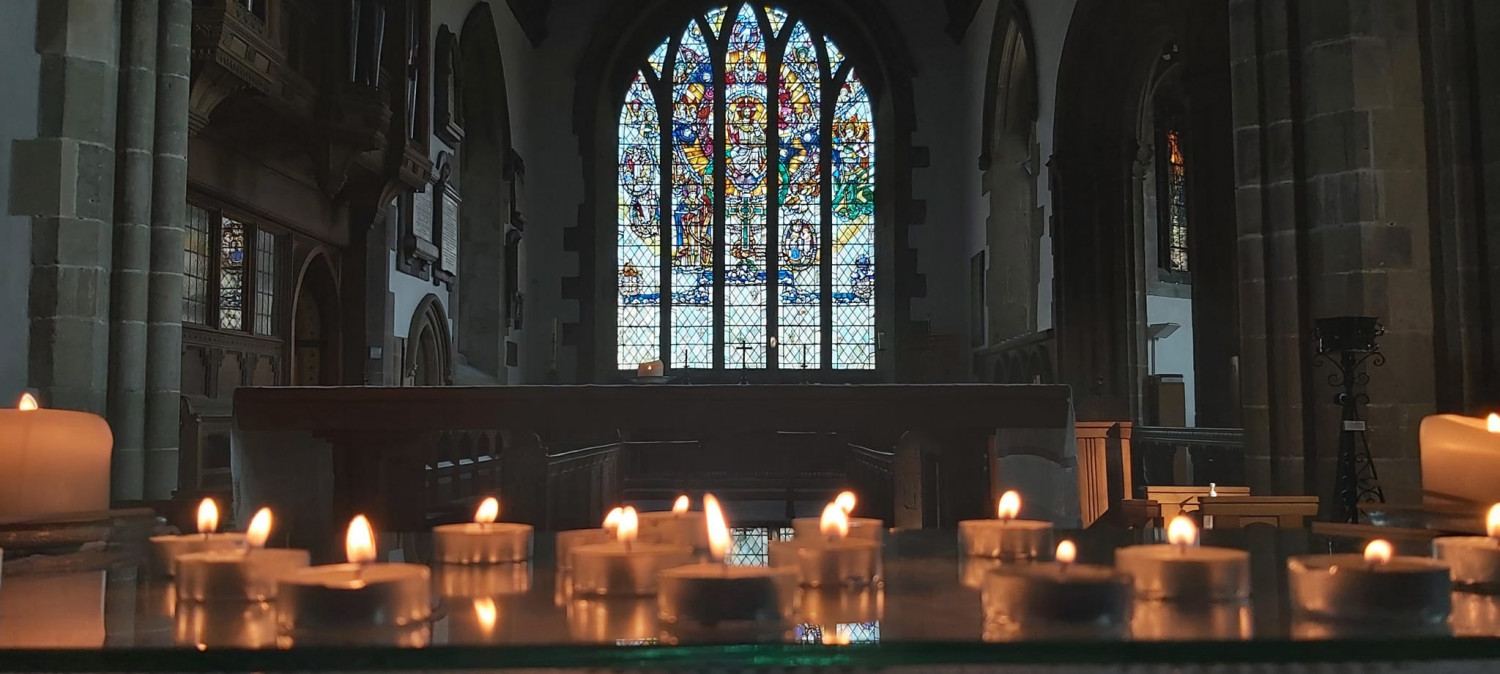 Candles lit inside of Sunderland Minster overlooked the beautiful stained-glass window
Messages and photos were placed at 'walls of reflections' across the nation last week as the Church of England acknowledged the second anniversary of the first Covid-19 lockdown.
Services and events were held across the diocese on Wednesday March 23, including prayer vigils and moments of silence.
The Archbishop of Canterbury, Justin Welby, said: "As we mark this second National Day of Reflection, our prayers are with all those whose lives have been changed forever in the last two years by the Covid-19 pandemic.
"[The Day of Reflection] is a moment to acknowledge all we have been through - individually, in our relationships, and as a nation - to mourn all we have lost and recognise all we have learnt about the importance of compassion and community.

"Christ calls us to be His presence in the world: may this difficult time be for us a turning point, a moment where we resolve again to build a fairer, kinder society together - one which honours those we have lost and the hardships we have faced."
Candles were lit and yellow ribbons were symbolically displayed at Sunderland Minster during a remembrance service, giving visitors the : "opportunity to remember loved ones who died over the last two years of lockdown."
Durham Cathedral livestreamed a moment of silence and prayer, looking on the tranquil gardens of the cathedral's grounds. You can view it here.
If your church held a service for the National Day of Reflection, please get in touch with our communications team at communications@durham.anglican.org