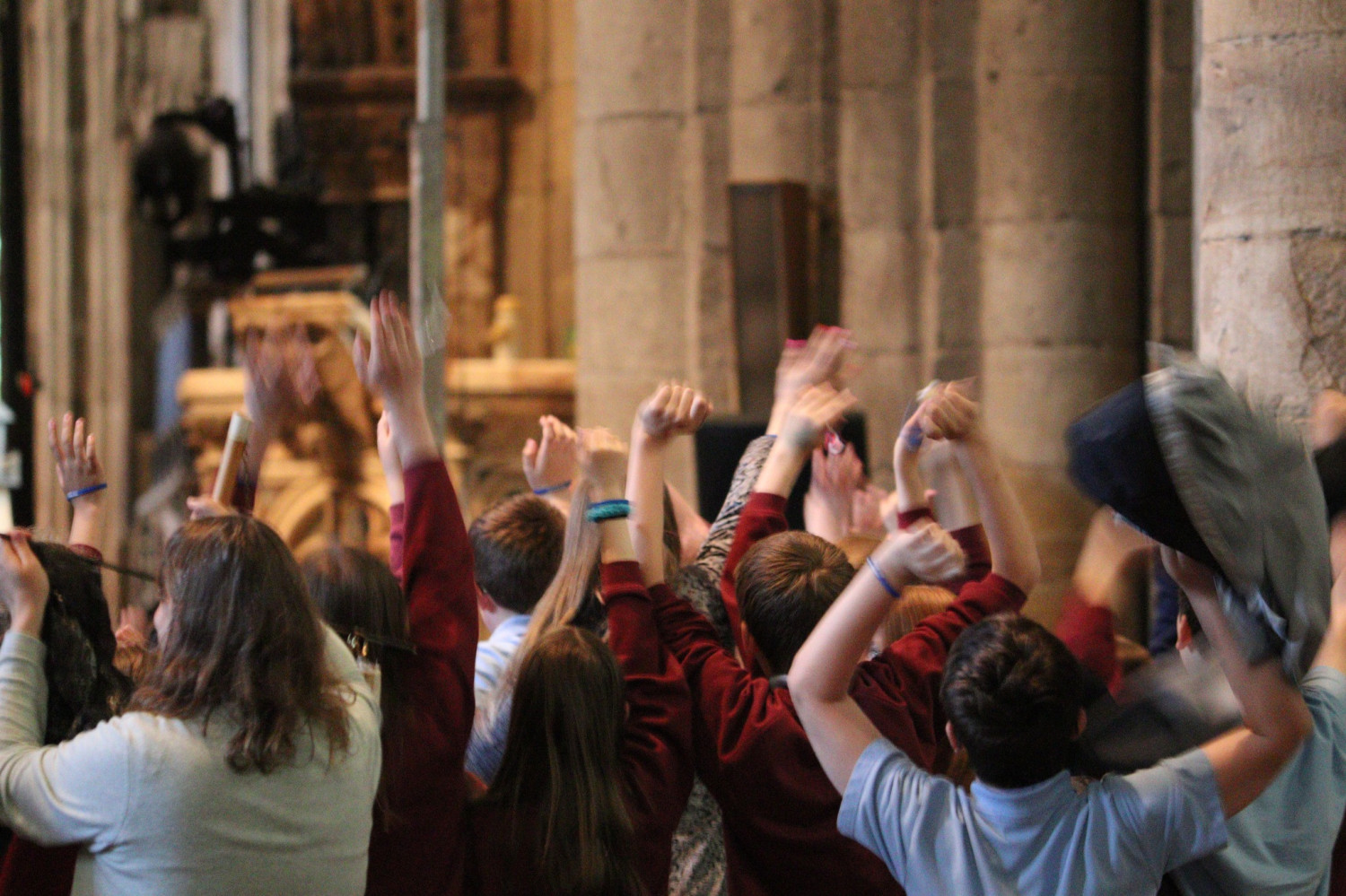 Durham Cathedral was abuzz with excitement last week as Year 6 students across the North East gathered to celebrate the end of their primary school journey.
Hosting six services over the course of three days, the cathedral welcomed over 2,000 pupils from church and community schools in South Tyneside, Sunderland, County Durham, Hartlepool, Gateshead, Darlington and Stockton-on-Tees.
Students took part in activities at four interactive stations set-up inside the cathedral to help them reflect on their primary school experience before taking part in a special leavers' service, featuring reflective prayers, readings and celebratory hymns.
The first station, 'Wow', encouraged pupils to reflect on a 'wow' moment from their time at primary school and draw or write this onto a piece of bunting. By the end of the day, entire classes had a row of bunting, filled with highlights and experiences from their time together.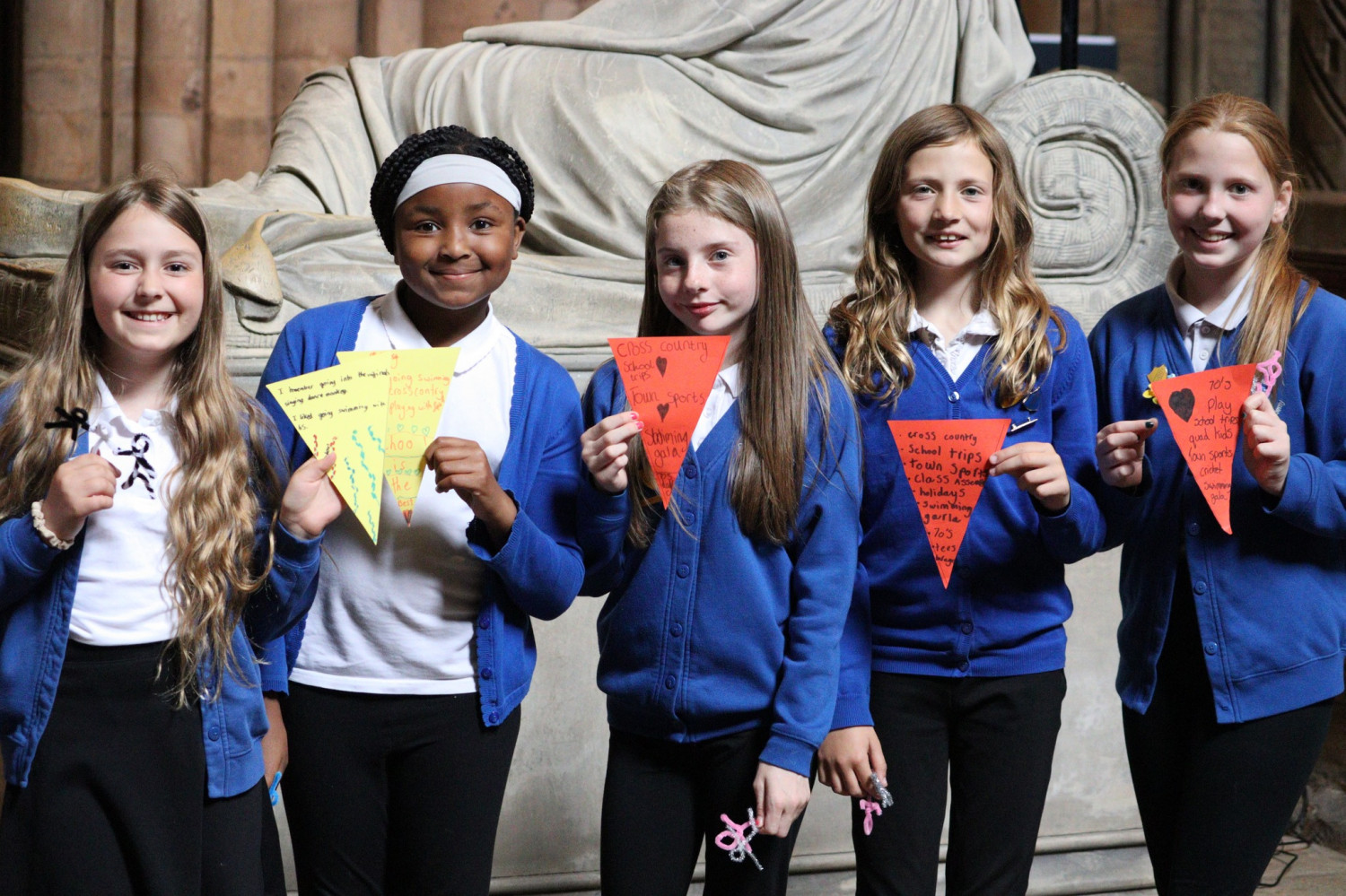 The second station, 'Please', allowed pupils to explore their worries. Students were asked to draw around their hand on a coloured piece of paper, and then write their worries on the page – placing them into God's hands.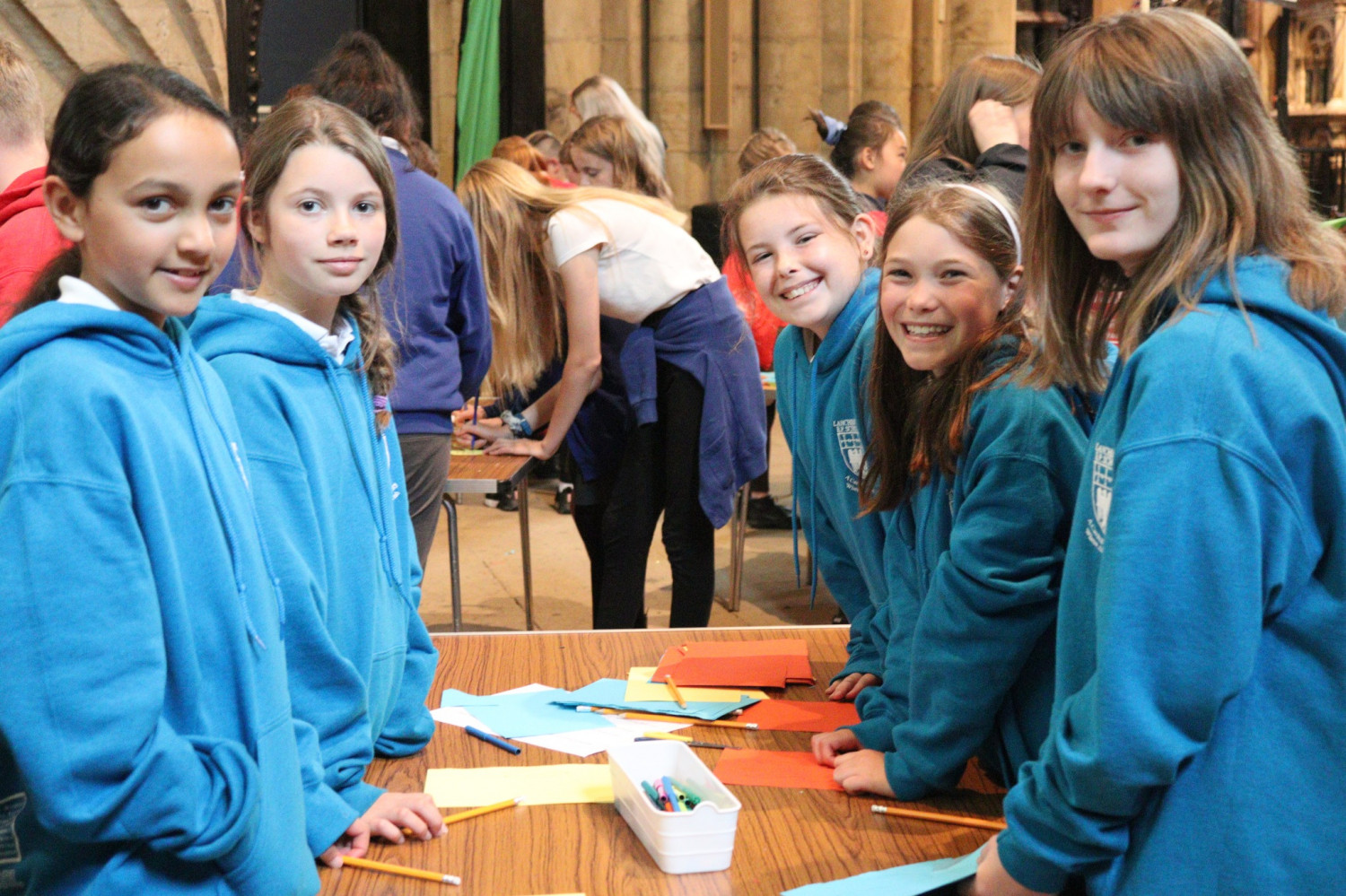 The third station, 'Thank You', supported pupils in thanking someone who had helped them. Students were asked to construct a pipe-cleaner person to represent someone they were thankful for, encouraged to remember them as they go on to the next stage of their lives.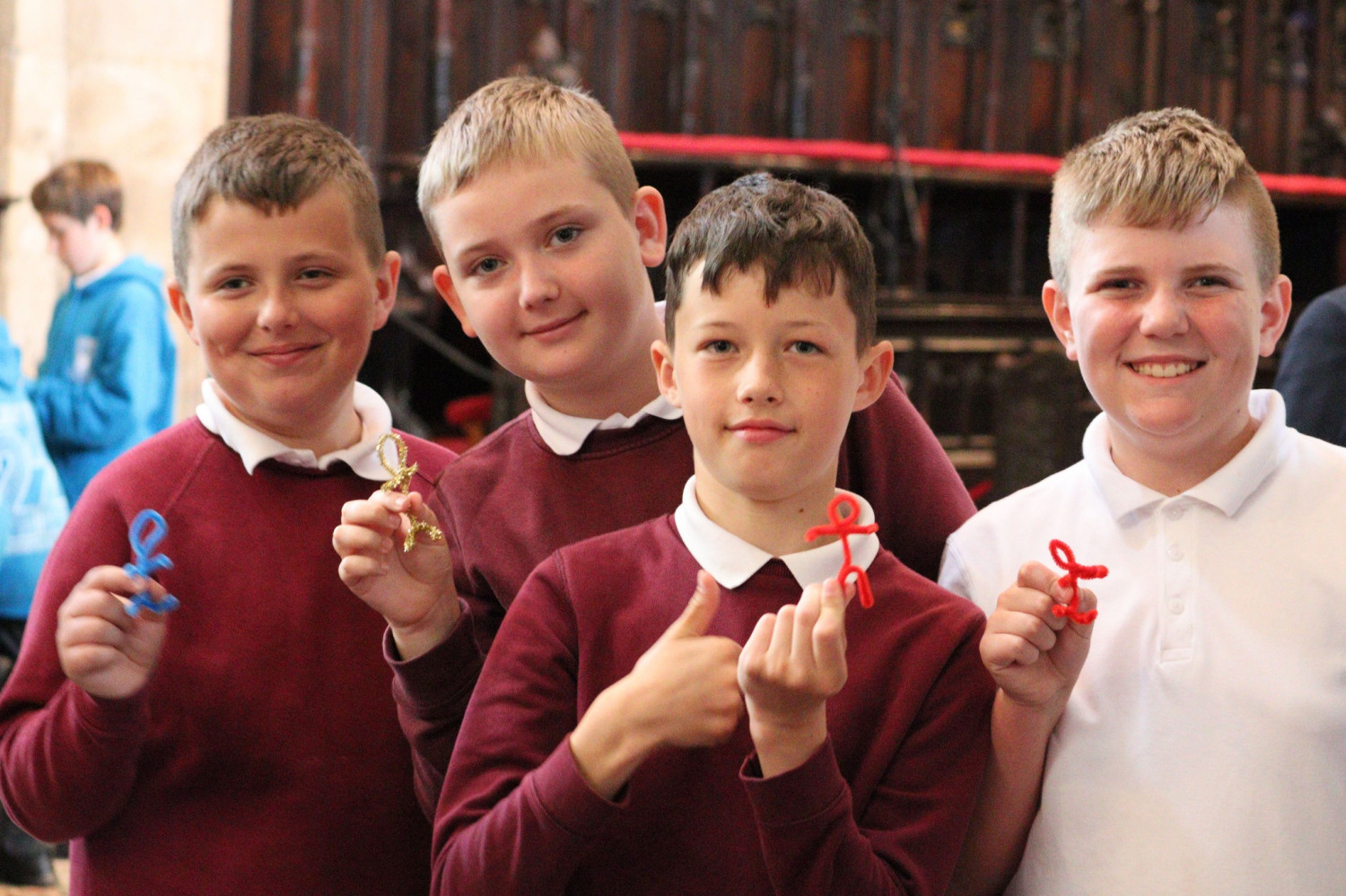 The fourth and final station, 'Together', used Lego bricks to teach the pupils that they were unique, and that – much like constructing something with Lego – each piece has a very special part to play.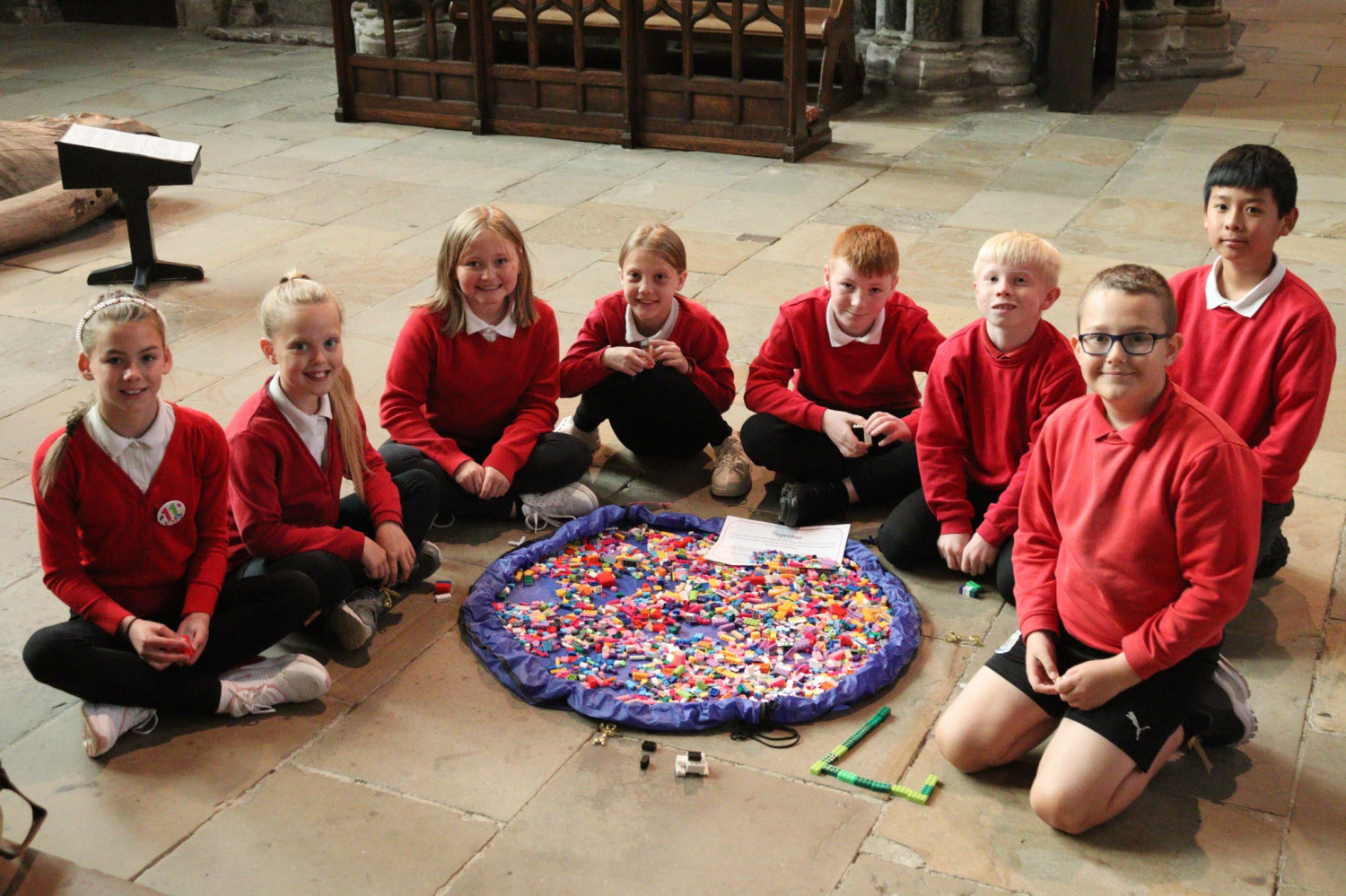 These interactive stations were manned by 40 Year 10 students from Ian Ramsey Academy Stockton, Whitburn Academy, Venerable Bede Academy Ryhope and St Hild's Hartlepool schools.
Andy Harris, Leader of Youth Mission and Ministry said: "The Year 10s were wonderful again, and the whole event could not have worked without them. They were all a credit to their schools!"
Each service featured a talk by members of the Bishop's Leadership Team who praised the children for their resilience throughout the Covid pandemic and offered encouragement to pupils who move to secondary school in September.
The Venerable Bob Cooper, Archdeacon of Sunderland kickstarted the first day of services, followed by The Venerable Libby Wilkinson, Archdeacon of Durham who joined pupils for the afternoon session.
Wednesday saw The Venerable Rick Simpson, Archdeacon of Auckland lead the morning service and Revd Canon Charlie Allen, Chancellor of Durham Cathedral oversaw the afternoon session.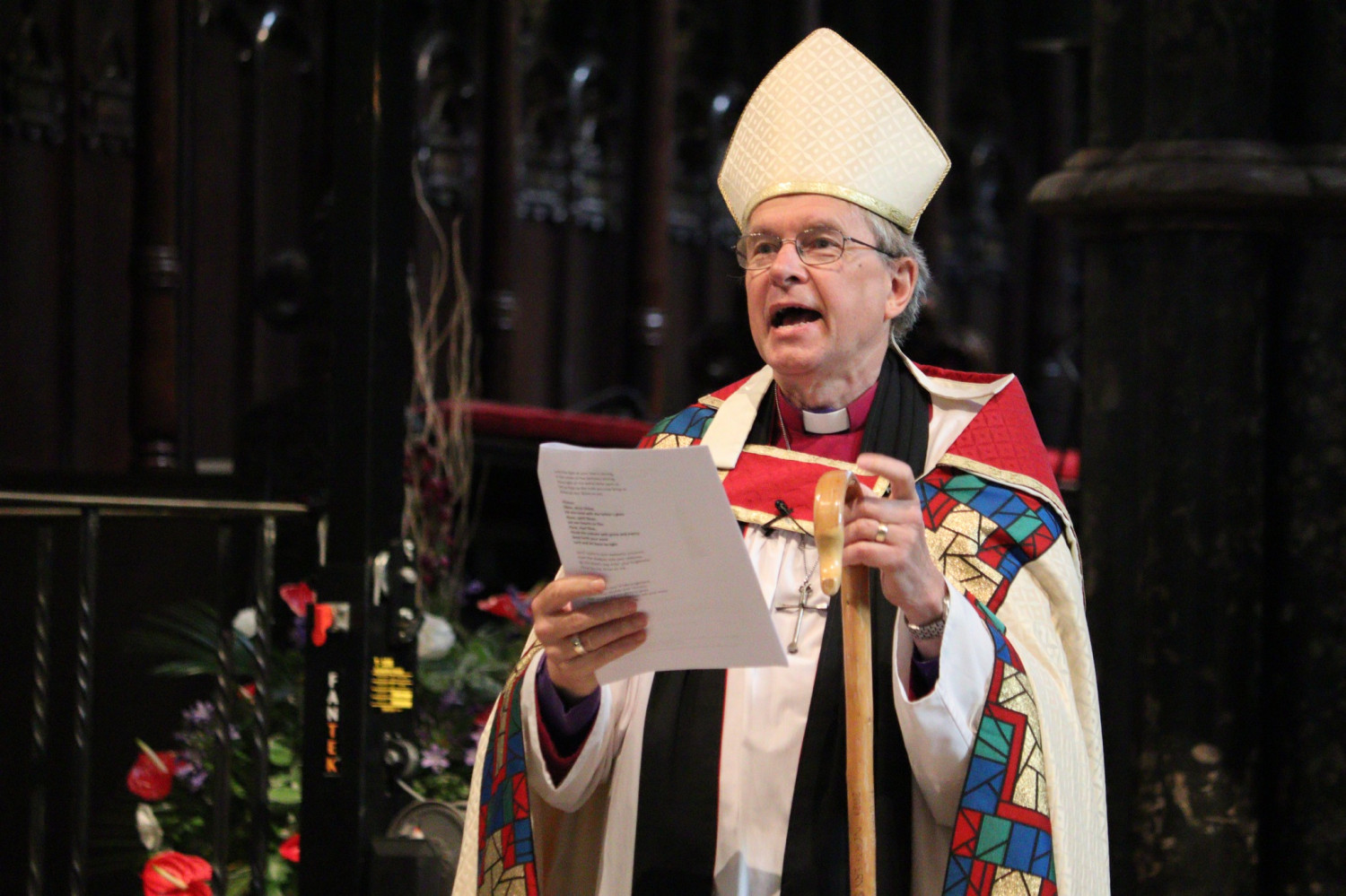 And Thursday saw Bishop Paul took both morning and afternoon services.
The Venerable Bob Cooper, speaking prior to his morning mass, said: "It's a great joy and excitement to be here today, to be able to preach the word of Jesus in front of 500 very excited – very noisy – young people from our schools all across the Diocese!
"It's their liminal moment where they can move on from that primary experience through to the secondary – but never forgetting what has happened before, and that wherever they go they're being joined by God at the same time."
Sharon Pritchard, Durham Diocese Children's Ministry Adviser said: "It was amazing to see the children in Durham cathedral again and run this event in person after such a long time!
"Providing the opportunity to engage in the prayer stations was very important to the event, and the children's responses showed they valued that very much.
"With thanks to our team of volunteers and Y10 pupils each service was a happy and special event for pupils and staff."
Canon Paul Rickeard, Director of the Joint Education Team, said: "It was an absolute pleasure to welcome over 2,500 pupils to Durham Cathedral, for what was such a fantastic occasion.
"Having had two years of remote leavers services it was truly inspiring to see so many students celebrating in person, excited to take the next step in their education. I wish each and every one of them every blessing."
You can view more images from the leavers event by visiting our online Facebook photo album.