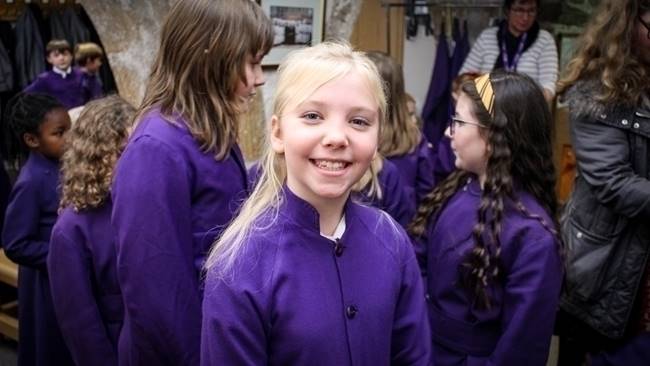 To mark Her Majesty The Queen's Platinum Jubilee, Durham Cathedral is looking for young singers from across County Durham to join a 70 strong choir and sing at the Cathedral's Service of Thanksgiving on Saturday 4 June 2022.
Over the next month, Durham Cathedral is in search of 35 boys and 35 girls, in Years 4 to 8, from the County Durham, Darlington, Stockton and Hartlepool areas to join a special Platinum Choir. The 70 participants, will mark each one of the 70 years of service Her Majesty The Queen has given to the people of the United Kingdom and the Commonwealth. During the service, the Platinum Choir will sing 'The Call of Wisdom' by popular UK composer Will Todd, himself a Durham native.
Children wishing to apply must already sing in a choir or have singing lessons and should explain in their application why they would like this unique opportunity to sing for The Queen. They must also available for a musical workshop at the Cathedral on Saturday 21 May between 11am and 1pm and for the rehearsal and service itself on Saturday 4 June between 12.30 and 4.30pm.
Daniel Cook, Master of the Choristers and Organist of Durham Cathedral, who will conduct the Platinum Choir, said: "This is an opportunity for talented young people to take part in a moment of history and sing in Durham Cathedral in honour of a remarkable milestone in the life of Her Majesty and in the history of our region, the UK and the Commonwealth. I hope as many children as possible will apply to join the Platinum Choir and sing for The Queen in June."
Although The Queen herself will not be there in person, Her Majesty's Lord Lieutenant of County Durham, Mrs Sue Snowdon, will represent The Queen at the service on 4 June, which takes place at 3pm, and will also help to select the 70 successful applicants to join the Platinum Choir.