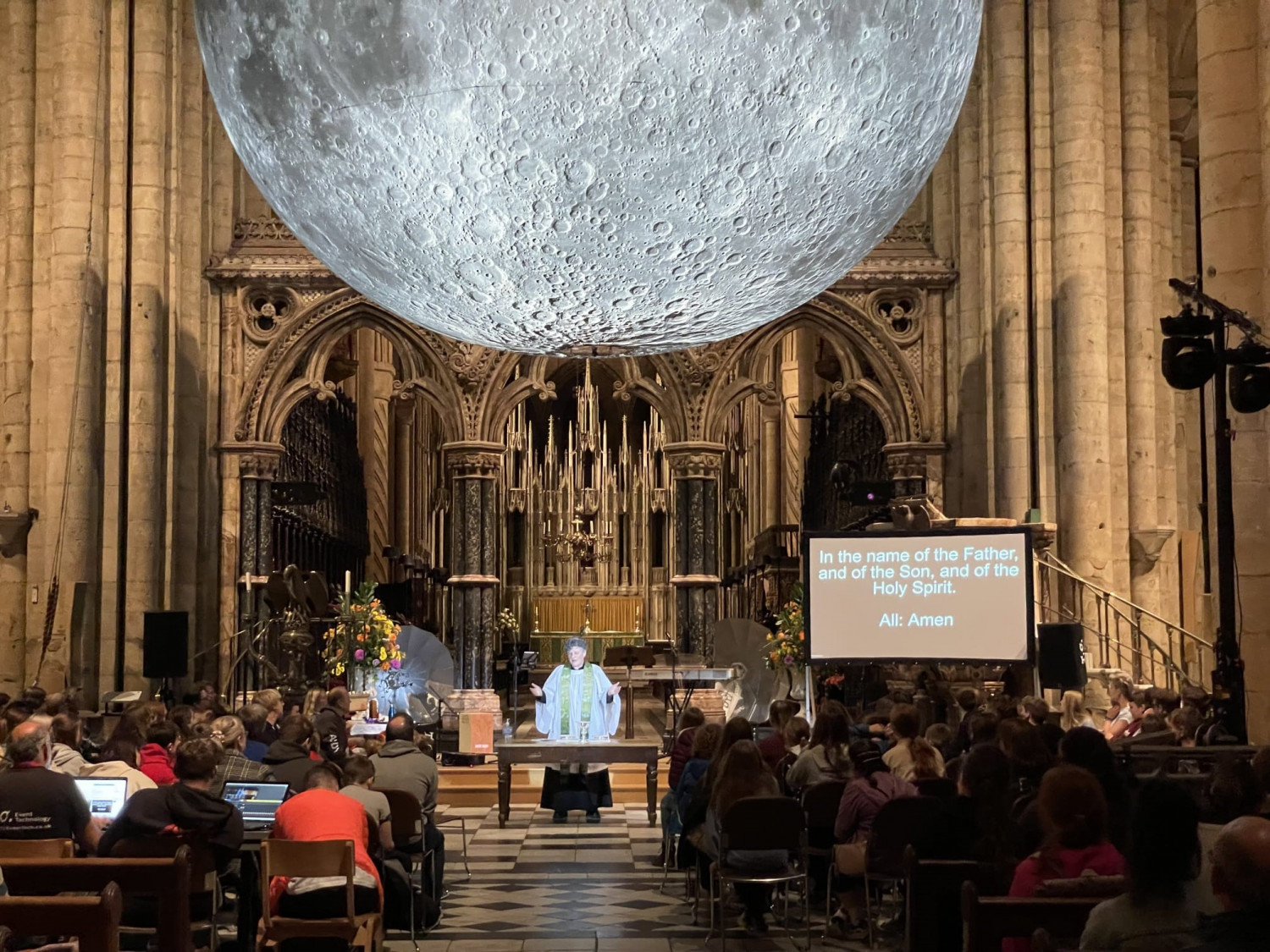 By Andy Harris, Diocesan Leader of Youth and Ministry
The Pulse is back! It was wonderful to be back in person in Durham Cathedral for the first time in 2 years!
With the moon bright above us, we took as our theme 'Creation and Climate Justice' with a particular focus on COP26 coming up in Glasgow very soon. We watched 2 brilliant videos from Tearfund talking about climate change as a justice and poverty issue, and took part in prayer activities engaging with some of these issues.
It was wonderful to be joined by Revd Danie Lindley, one of our Diocesan Environmental Champions, who led our Eucharist, and by The Right Revd Bishop of Durham, Paul Butler!
One of the prayer activities, courtesy of Christian Aid, involved making origami boats and writing prayers for COP26 and those affected by climate change. These were then sent up to Glasgow to be used as part of a much bigger display by the Young Christian Climate Network, who had walked through Durham the previous week on their relay from Cornwall to Glasgow.
It was a really moving evening in a spectacular setting, and wonderful to see young people gathering for worship, prayer, fun and challenge.
Kate Swann, Children's and Family worker for St Nic's Church, Durham, said: "All of our young people had a great time and the ones I have a lift to were asking if they can go again. They said the hot chocolate was better than Patisserie Valerie!"
Helen McCormick, St Clare's Church, Newton Aycliffe, said: "We had a fabulous time! Thanks from all the Great Aycliffe Parish Youth."
The music was beautifully led by Rachel and Seth Price, alongside members of the Youth Council.
For more information on Pulse, please click here.
We hope to be back in the Cathedral for the next Pulse event in March.