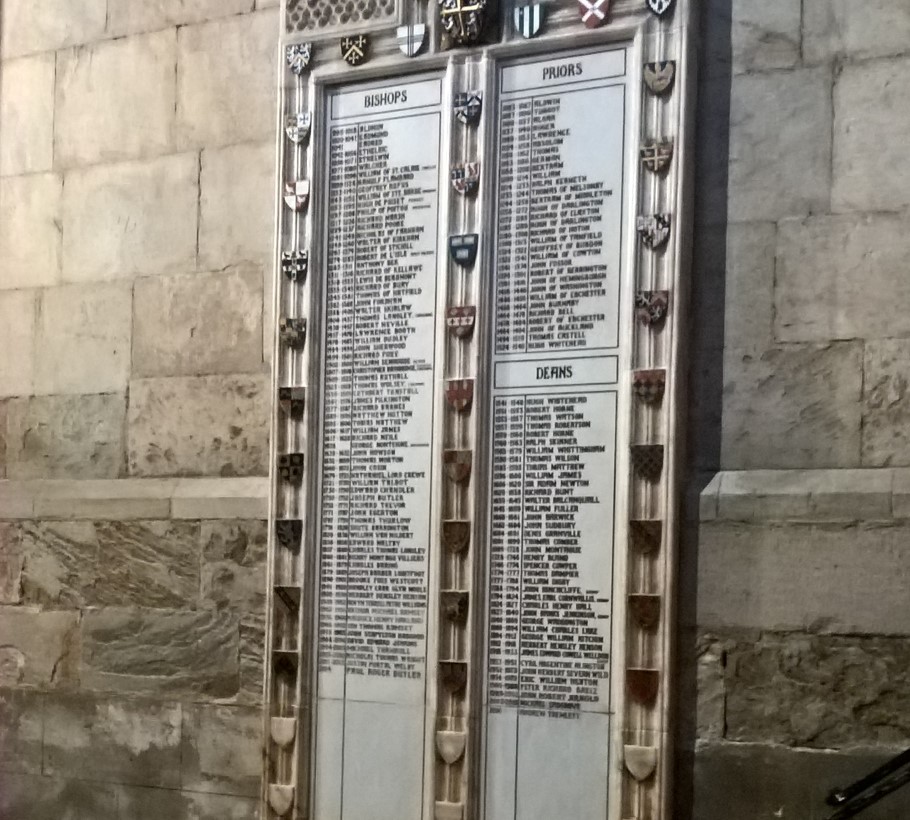 Durham Cathedral has extended an important stone monument which lists all Bishops of Durham, Priors of the Durham Monastery and Deans of the Cathedral since 995.
As a result of the extension, the Very Revd Andrew Tremlett has had his name added to the Bishops, Priors and Deans Plaque after almost five years since becoming Dean of Durham.
A special Evensong service took place on Thursday 20 January 2022 to dedicate the plaque to the Dean, and to thank the Friends of Durham Cathedral and The Journey Charity for their generous support on this unique project.
Andrew said: "I am delighted that we have been able to find a resolution to this interesting challenge.
"The careful considered work of the cathedral team and the conservators has enabled this work to be sensitively done, so as not to hamper the craftsmanship of the original plaque.
"It allows visitors to see and understand the additions that are needed to be made over time to a living, working cathedral and has provided a long-term solution for our future Deans and Bishops."
The Cathedral worked with architect Chris Cotton and Cliveden Conservation to safely extend the plaque.
Estimations suggest that the new marble panels will have sufficient room to add names for another 200 years.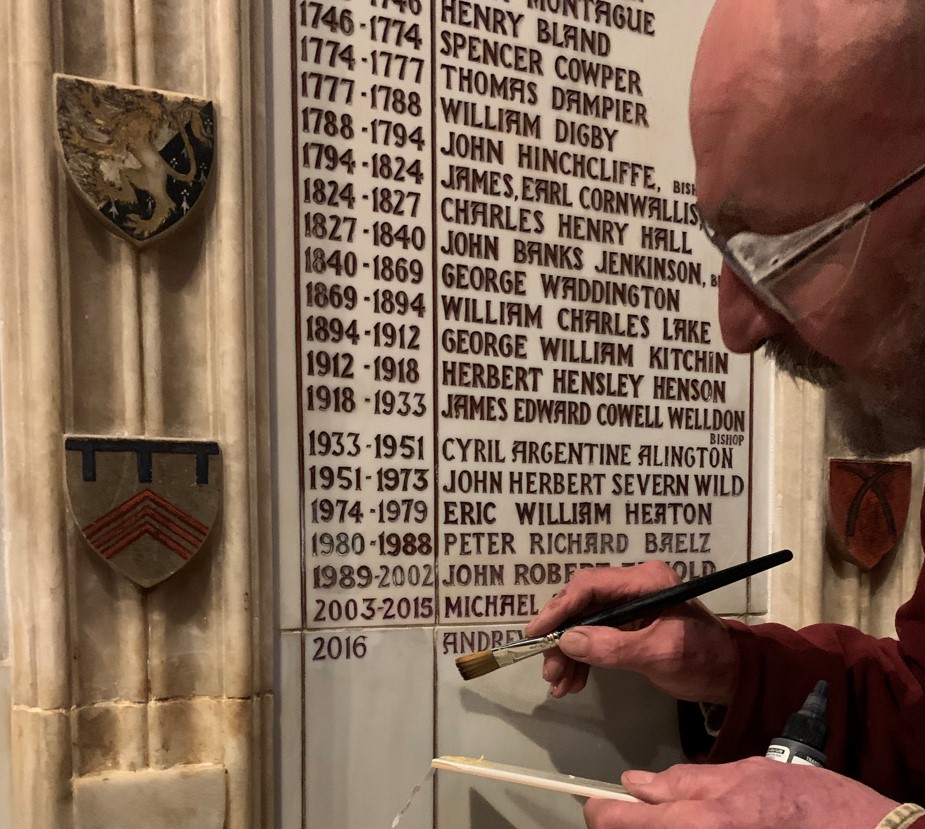 The Very Revd Andrew Tremlett is the newest addition to the Bishops, Priors and Deans Plaque