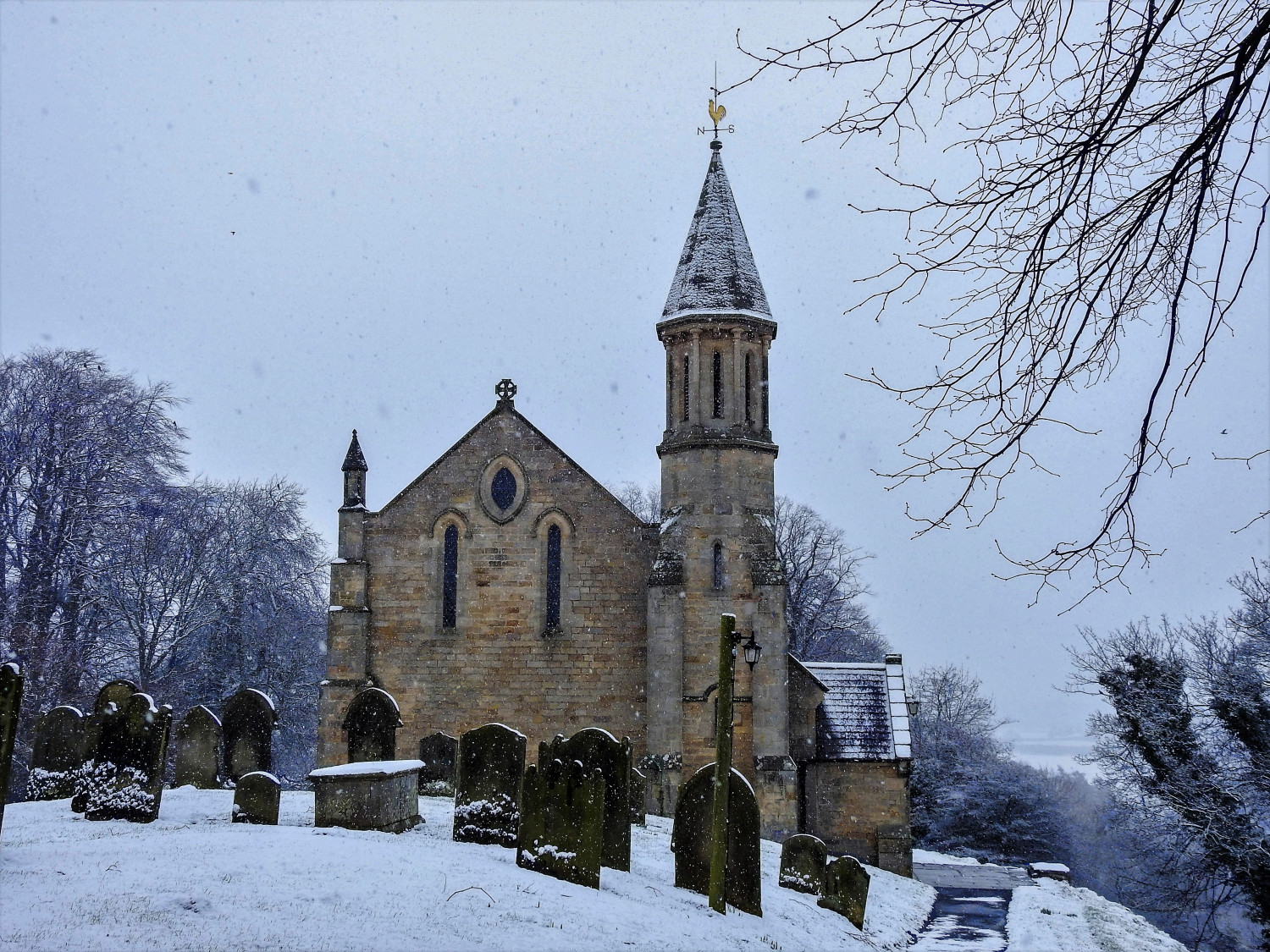 Credit: Parish of St Andrew's
St Andrews, a tranquil church overlooking the beautiful North Yorkshire countryside, has received national acclaim for being one of the 10 best small pilgrimage sites in Britain.
The Small Pilgrim Place Network, which shares small, meditative locations around the UK, promotes around 70 different locations for people to visit. St Andrews joined the SPP network in 2015.
Revd Eileen Harrop, Rector and Priest in Charge in the Parish of St Andrews, said: St Andrew's has a view from the porch that I would describe as 'heaven touching the earth'.
Internally there is a simplicity coupled with unspoilt architectural features and an exceptional east window that conveys a sense of sacred space in which one is encouraged to pray.
Lynne Lobley, PCC Vice-Chair and former Churchwarden, said: It is such a lovely church and in such a peaceful setting, with vast views to the south down to the river and across to the hills in North Yorkshire.
We are so pleased to be recognised as one of the top 10 small pilgrimage locations in the UK.
To achieve Small Pilgrim Places status, a church must be welcoming, inclusive and not already on the map/well known. St Andrews, with its quiet and meditative nature, achieves this.
St Andrews is a traditional church with a simple yet flexible worship style. They have a service every Sunday at 9.30am with Common Worship communion or occasional morning prayer services.
The church is open to visitors daily 9am 7pm from Easter until 31 October, and then open every Saturday from 9am 5pm until Easter.
The church welcomes people who wish to be married, with the view from the church providing a wonderful background for photographs.
You can get in touch with St Andrews via their email, or learn more on the history of St Andrew's by contacting Lynne Lobley here.
You can read more about St Andrews success on their website here.