Written by Chris Luke, Churchwarden at St Luke's, Spennymoor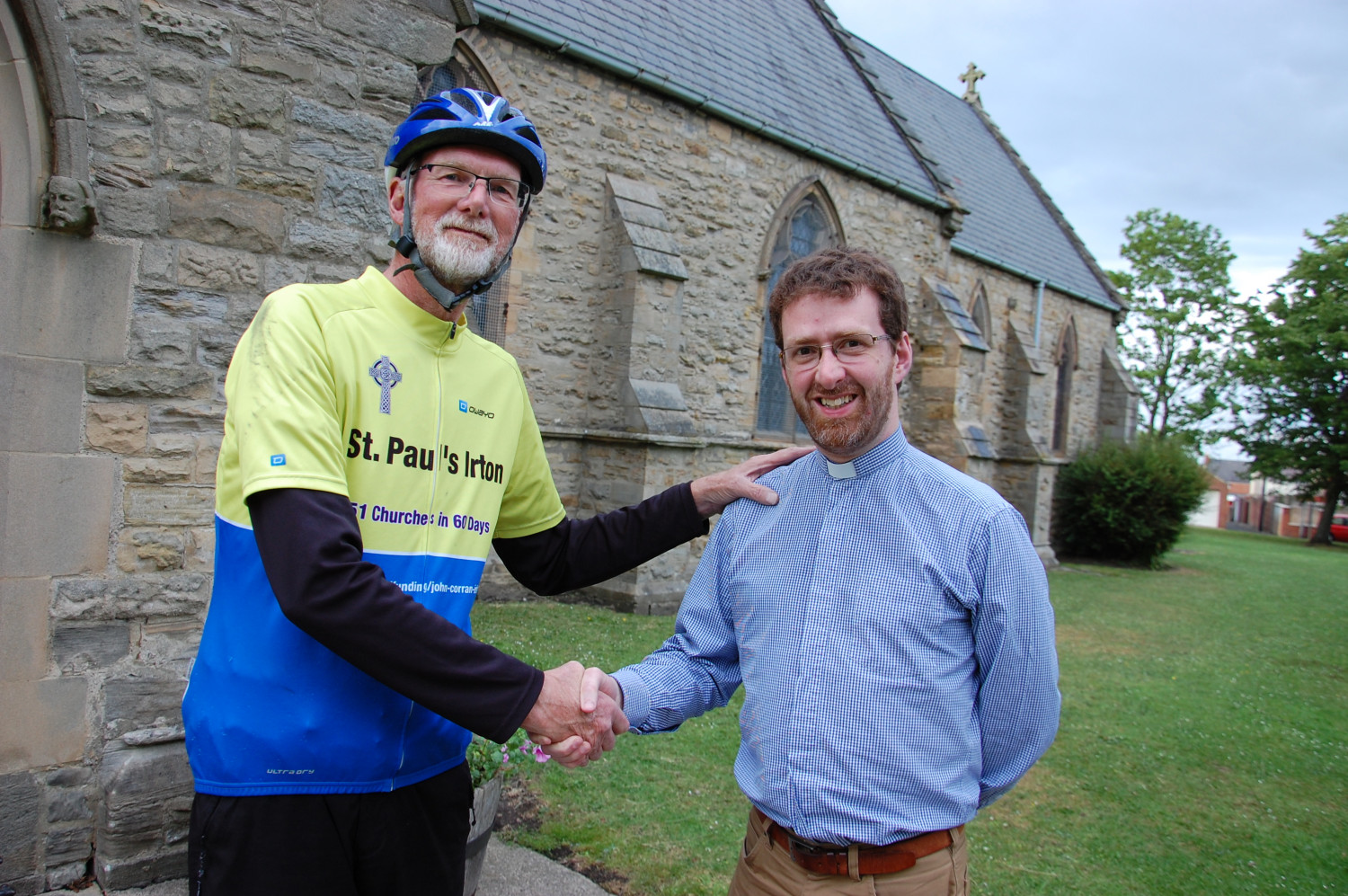 A west Cumbrian man who set himself a fundraising challenge of cycling to every Church of England church dedicated to St Paul has reached Spennymoor.
John Corran set off on his 3,800-mile journey at the beginning of May in Chacewater near Truro, as part of a campaign to raise £50,000 for the restoration of a 147-year-old Grade II listed organ at St Paul's Irton in Cumbria.
On Saturday 25 June, John arrived at St Paul's Spennymoor, the 229th church on his route, after travelling north from Scotch Corner, and some 2,500 miles into his journey zigzagging across England.
Arriving at St Paul's, John was met by the curate, the Revd Anthony Smith and churchwarden Christopher Luke for a tour of the building and to hear Revd Smith play the church's organ.
Commenting on the ride so far, John said: "It's been quite an adventure! The best thing has been meeting all the different people and seeing parts of the country you don't normally see."
John's journey will see him visit more than 250 churches and he expects to complete his ride in early July at St Paul's Irton in west Cumbria.
Donations for John's cycling challenge can be made here.