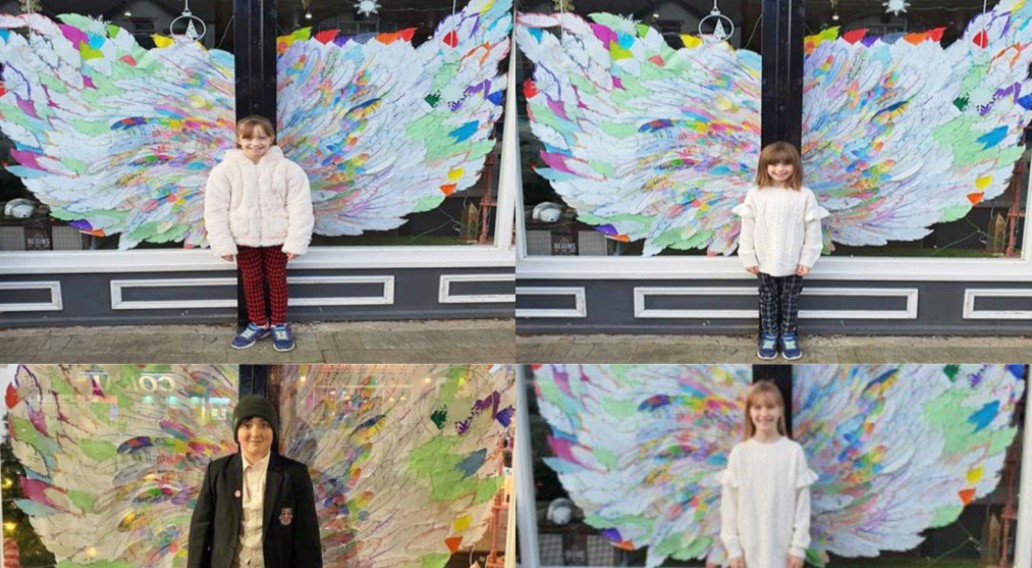 An angel has landed overnight in Annfield Plain, bringing a message of peace, goodwill and joy to the community.
Four schools in Annfield Plain, Greencroft and Catchgate have come together with their local Parish Church, and a newly opened business, to celebrate hope the week before Advent begins.
Every child at Annfield Plain Infants, Annfield Plain Juniors, Catchgate School and Croft Community School has decorated a paper feather with a wish, a hope or a prayer for the future.
Once delivered to Anna's New Life Furniture – a new home décor and coffee shop on New Front Street, Annfield Plain – the feathers were put together as two angel wings and unveiled on 20 November.
Revd Lesley Sutherland, Priest in Charge of St Thomas' Harelaw said: "Our children and young people are the hope for our villages as we work together to recover from the events of the last eighteen months.
"It's very fitting that the Annfield Plain angel is a symbol of hope for all of us as we look forward to the angels' message of the birth of Jesus at Christmas."
You can have your photograph taken in front of the wings as an Annfield Plain Angel for just this week before the feathers are taken to St Thomas' church to lie on the altar during Advent.