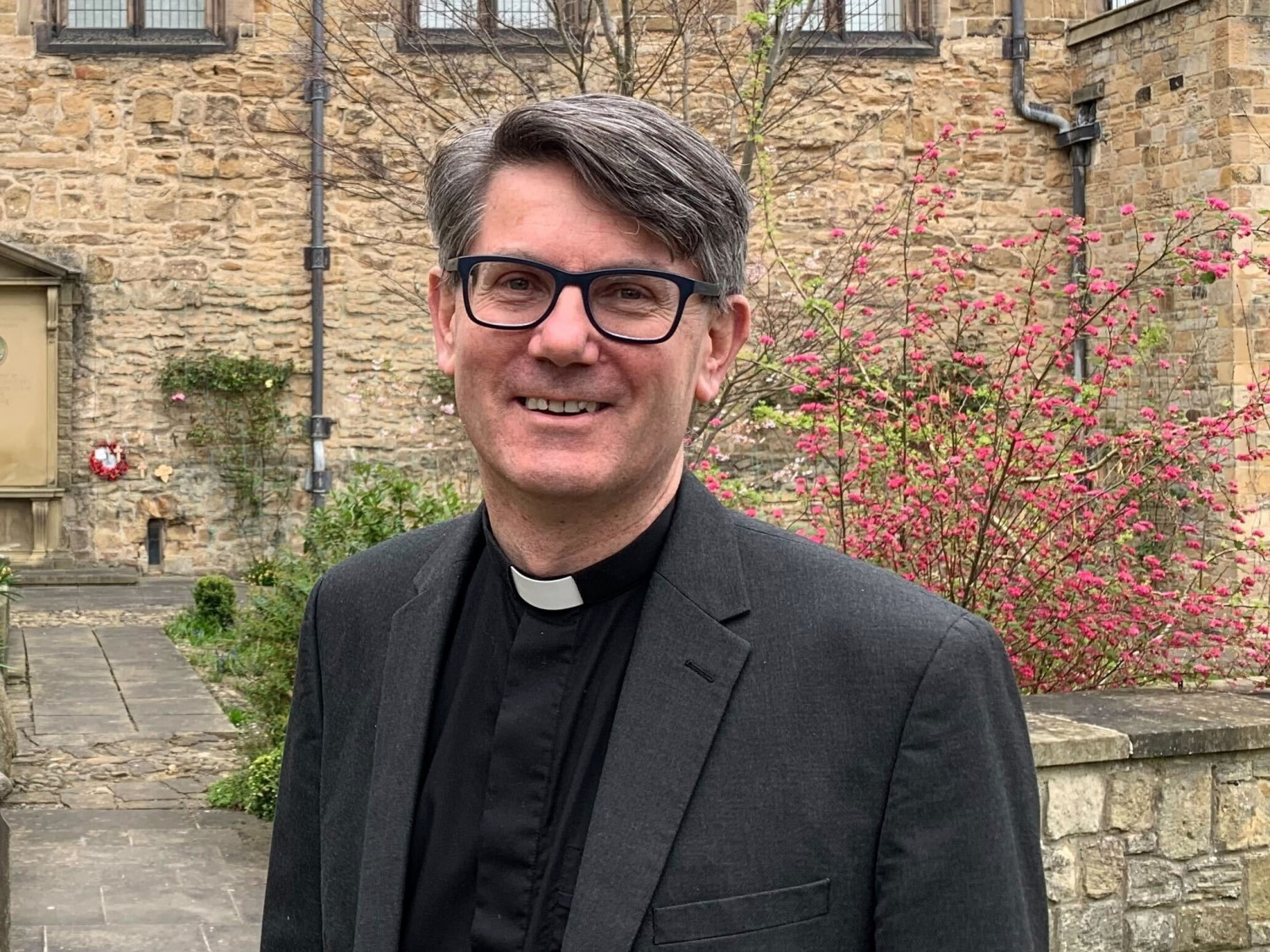 Her Majesty The Queen has approved the appointment of The Very Reverend Andrew Tremlett, currently Dean of Durham, as the new Dean of St Paul's. He will succeed The Very Reverend Dr David Ison, who is due to retire in September 2022.
Andrew will take over leadership at an important moment for St Paul's as it plays a central role in the rejuvenation of the City of London following the pandemic. He will oversee a growing schedule of services and special events, as visitors from the UK and overseas begin to return in their numbers to the capital.
Commenting on his appointment, The Very Reverend Andrew Tremlett, says, "I am delighted to be appointed as Dean of St Paul's, following David Ison's faithful tenure over the past decade. I'm keenly aware that I join the team at St Paul's at a pivotal time with both immediate and systemic challenges.
"As you can well imagine, this is a bitter-sweet occasion, because I have fallen in love with Durham and in particular with the people here, who I hope I have served to the best of my ability through the recent pandemic, as well as in more normal times.
"I am also honoured to be able to build on the experience of the past 6 years here in the North East to now serve St Paul's Cathedral at the heart of our capital city and to put into practice on a national stage many of the lessons I've learnt here at Durham Cathedral. I am looking forward to working with colleagues and across the Capital's diverse churches to reach out to Londoners and continue to share the Good News of Jesus Christ."
Dean of Durham since 2016, Andrew has shaped a skilled Executive Leadership Team to lead the Cathedral's day-to-day operations and led national thinking on the role of residentiary canons under the Cathedrals Measure 2021. He has worked closely with the business community to establish an endowment fund to support the Cathedral's conservation. In 2021, he led the Cathedral's negotiations to establish Durham Cathedral School's Foundation, which educates 600 pupils and provides Chorister places for 24 boys & 24 girls on an equal and needs-blind basis.
Andrew was previously based in London between 2010 and 2016, when he was Rector of St Margaret's Church at Westminster Abbey. In 2012 he established the Westminster Abbey Institute, working with Public Service Institutions and Parliament Square to support ethics in public life.
The Bishop of Durham, The Right Reverend Paul Butler said: "In six years as Dean of Durham, Andrew has approached his role with tenacity and passion. His pride in the city and its people has helped maintain the cathedral's place as a major centre for pilgrimage, worship and welcome.
"Just recently, his work leading a programme of transformational change to ensure the Cathedral plays a central role in the cultural and economic revival of the region post Covid has been outstanding. Andrew has also proudly supported Durham's recent bid for UK City of Culture in what he describes as 'the world's greatest county'.
"Andrew will be very much missed and we wish him all our prayers and very best wishes as he goes on to this new stage of his discipleship. Andrew's legacy will forever be remembered, as will his caring and determined approach to the people of Durham."
Earlier in his career, Andrew served as a Curate in Torquay from 1989 to 1992 and then Chaplain to the Mission to Seafarers, and Assistant Chaplain to the Anglican Church in Rotterdam. He went on to serve in posts in the Dioceses of Portsmouth and Chichester.
From 1995 to 1998 he was Team Vicar in Fareham before becoming Chaplain to the Bishop of Portsmouth, and also a Parliamentary Research Assistant and Secretary to the Church of England's Doctrine Commission. From 2003 to 2008 he was Vicar of Goring-by-Sea in Chichester diocese and then Canon Residentiary and Keeper of the Fabric at Bristol Cathedral where he was Acting Dean.