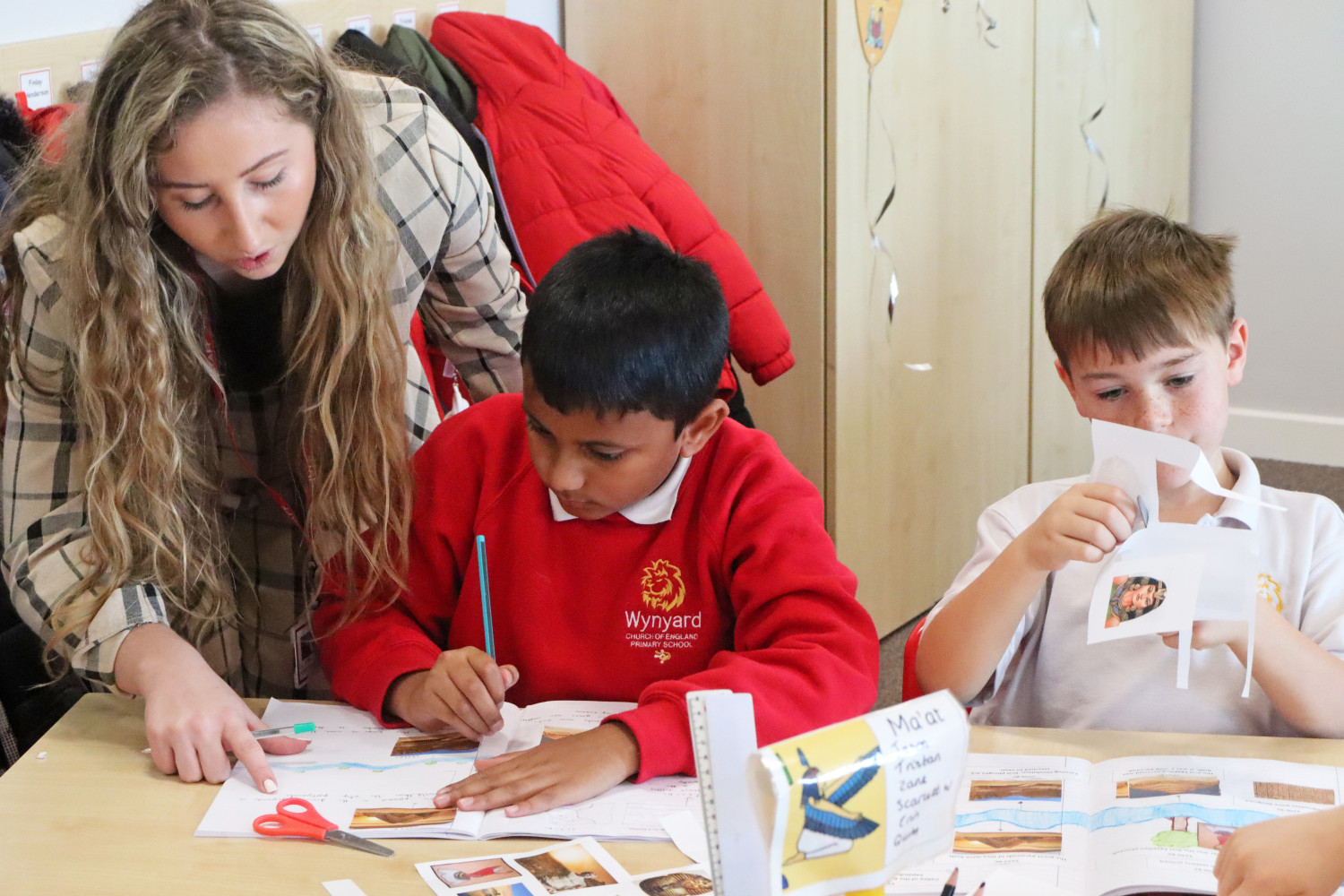 Church of England Education in this region is covered by a team that offers professional advice to over one hundred schools and colleges within both the Diocese of Durham and the Diocese of Newcastle.
This joint team covers ten Local Authorities from the Tees to the Tweed.
In partnership with parishes
Churches and schools exist to serve their local communities and working together can deeply enrich the wider mission and ministry of both.
Young people are an integral part of the Church. They are a priority focus for ministry and mission in the national Church of England and in the Diocese of Durham.
Bringing opportunities and insights from the world of education, Church schools can be a wonderful resource for churches to amplify the impact we can have in
our communities.
In turn, Church schools can greatly benefit from the time, talents, ministry and support of the local church's worshipping community.
So the joint Education Team seeks to be generous, engaged and open as we discern the ways in which God's kingdom is to grow and flourish in this Diocese.
There is a dedicated website for Church schools across Durham and Newcastle Dioceses.
These are several pages you may find particularly useful:
See also the national Church of England's Growing 4 Growth website for resources to help with ministry and mission involving young people.